Home   |   Beginnings   |   Early Years   |   L.A. Scene   |   Quiet Riot   |   Ozzy   |   Death   |   Notes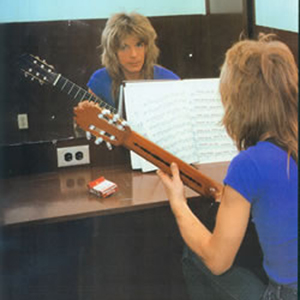 For many years Randy Rhoads' mother has been concerned with the many inconsistencies in magazine articles that have been written about him. In the following pages, with Mrs. Rhoads's help, we present Randy's story without any of the "untruths," leaving only the facts. Hopefully this will clear up all the conflicting stories, and provide a central location where the truth can be separated from the fiction and lore.
The information contained on the following pages was researched and compiled by IGRA staff and has been approved and edited by Mrs. Delores Rhoads.
Home   |   Beginnings   |   Early Years   |   L.A. Scene   |   Quiet Riot   |   Ozzy   |   Death   |   Notes