Posted on November 30, 2021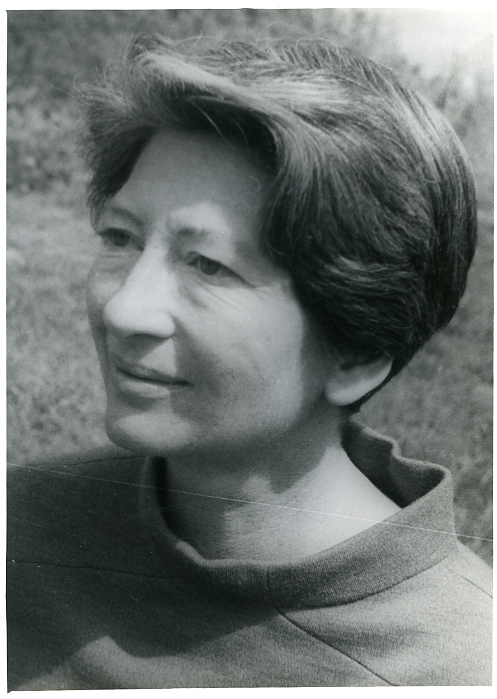 Dr. Ann Stanford (1916-1987) was a poet, writer, translator, educator, and mother. For those researching her work, we have many resources available. Stanford was born in the city of La Habra in northern Orange County and lived most of her life in Southern California. In 1938, Stanford earned a bachelors degree from Stanford University. In 1942, she married architect Ronald Arthur White, with whom she had four children. Their oldest daughter Rosanna Norton became a costume designer, and was nominated for an Academy Award for her work in the movie Tron (1982).
In 1958, Ann Stanford published an unusual poem called "Magellan: A Poem to be Read by Several Voices." This book of 87 pages places the voyage of Magellan into poetic form to be read aloud in a group. The cast of characters includes thirteen people plus a chorus of seamen.
The 1958 publication Poetry Los Angeles holds the Ann Stanford poem "The Weathercock," a six stanza whimsical poem written for the windy time of year. In 1963, the poem was also included in A Western Sampler; Nine Contemporary Poets.
Stanford earned two Masters degrees and a PhD in 1962 from UCLA. That same year she began teaching at San Fernando Valley State College, which later became California State University, Northridge. The University Archives Photograph Collection includes tens of thousands of photographs documenting the history of the campus. A large portion of the collection documents student life, academic activities, and CSUN faculty and staff, including several images of Dr. Stanford. The CSUN ScholarWorks open access repository includes volume five of Eclipse, published in 1966. In that year Dr. Stanford was the faculty advisor to the publication, produced in CSUN's English department.
For the 1973 book Women and Womanhood in America, Stanford contributed an essay with the title, "Anne Bradstreet: Dogmatist and Rebel." In 1975, Ann Stanford was awarded the CSUN Distinguished Teaching award, based largely on student input.
Considered her finest work of poetry, the book In Mediterranean Air was published in 1977. The Ann Stanford Collection contains eight poems with five letters and a postcard written to William F. Claire, editor of the literary magazine Voyages. The Countess of Forlì : A Poem for Voices was published by Stanford in 1985. This 63-page poem has a cast of nineteen characters, and is an interpretation of the life of Caterina Sforza (1463-1509), an Italian young girl who was married by proxy at the age of fourteen.
In our Digital Collections, the Daily Sundial has 127 articles mentioning Ann Stanford. A posthumous book of poetry was published in the year 2000 by the title Dreaming the Garden.