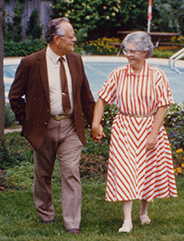 Students who conduct outstanding research projects that draw on materials in the Vern and Bonnie Bullough Collection on Sex and Gender presented during the annual Sex in the Library student research program are eligible to win a $500 student research award. 
Application Process
Application deadline: March 2, 2020 at 5pm
Bullough Student Research Scholarships are awarded at the conclusion of each spring semester. Interested students should:
Apply: Complete the online Application by March 2, 2020 at 5pm. Complete applications include the name of a faculty member who has agreed to work with you on your project.
Applicants will receive a link to submit the following documents, due April 13, 2020 at 5pm:
Abstract: Write an abstract that describes your experiences working with materials in the Vern and Bonnie Bullough Collection on Sex and Gender or the Bonnie Bullough Memorial Collection on Prostitution. Do not exceed 300 words.
Bibliography: Submit the Bibliography or Works Cited section of your research paper.
Reward Criteria
The Bullough Endowment Committee will evaluate applications according to several criteria. These include:
Originality of research
Use of archival materials
Presentation

Research
Theoretical framework
Findings
The Library is required to notify the Financial Aid & Scholarship Department of any funds awarded to a student. Scholarships and financial awards will be used to reduce existing education related debt before any funds are dispersed directly to a student.