Scope
The WISE Board serves as an advisory group for the Bonita J. Campbell Endowment for Women in Science and Engineering (WISE) that helps in guiding future and present women in career endeavors in the fields of engineering, math and science. This is accomplished by serving as a communication central node to local, nationwide, and worldwide active organizations in these fields. We act as an advisory committee to improve the understanding, appreciation, and recognition of Women's contributions in these technical fields. We also support the occupational growth of women within the math and science industries. The board provides advice on the expenditure of funds related to the endowment and in alignment with its goals. We look to maintain high levels of ethical, professional and educational standards with all those organizations seeking our guidance.
Advisory Board By-Laws (PDF)
Advisory Board, 2020-2021
Board Member Biographies
Laurene Abato-Earwood
Laurene joined Xerox in 1985 in the Electronics Operations as a summer intern. She has worked in engineering, software, and product development, moving into technical program management delivering custom engineering solutions. She transitioned from Technology to Services and was the TPM for gov't healthcare web projects, until Xerox separated to become Xerox and Conduent. Laurene retired from Xerox and joined Conduent in Jan 2017 as a TPM for Global delivery projects.

Laurene received her BS degree in Biological/Chemical Sciences from Binghamton University in N.Y. and a Master's degree in Electronic Engineering from State University California at Northridge. She lives in Northridge with her husband and two children.

She is involved with FIRST (For Inspiration and Recognition of Science and Technology) & REC Robotics working with high school students building competitive robots and volunteers as judge and referee at local tournaments. Laurene was a recipient at the 2019 Volunteer Service Awards and has been a board member for WISE (Women in Science and Engineering) at CSUN since 2011. See Image Gallery from the 2019 Volunteer Service Awards
Laura Nowatzki-Bilek
Laura Nowatzki-Bilek is a mechanical engineer who graduated with a degree from UCSB. She originally worked in telecommunications designing central office equipment for wireless telecom after graduation. Later, Laura shifted to the cosmetics industry where she initially worked as a design engineer and eventually transitioned to sales. Laura's career has been serving as the Vice President and General Manager of the West Coast in North America for global cosmetics manufacturing companies. Currently, Laura has turned to entrepreneurship as she is now the co-founder/COO/CFO of Halcyon Beauty. Laura has been a member of the WISE advisory board since 2019.
Shadi Mahjoob
Shadi Mahjoob teaches in the Mechanical Engineering Department at CSUN. She holds bachelor's and master's degrees from Amirkabir University of Technology (Tehran Polytechnic) in Iran, as well as a Ph.D. from U.C. Riverside. She has published widely in the engineering literature, including scholarly journal articles in the ASME Journal of Heat Transfer and the International Journal of Heat and Mass Transfer. In addition, she has experience in industry as a scientist and engineer. Shadi is a member of the American Society of Engineering Education and Women in Engineering ProActive Network, Inc. Shadi has been a WISE board member since 2020.
Phyllis Marbach
Phyllis is a Senior Advisor with Stellar Solutions, Inc.Recently she was an Agile Coach and Trainer for the teams on the Future Operationally Resilient Ground Evolution (FORGE) program. FORGE will provide the Next Generation Overhead Persistent Infrared ground system. Retired from Boeing Defense Space and Security (BDS) in 2016, Phyllis has over 35 years of experience in aerospace programs such as satellites, chemical lasers, the International Space Station, and various propulsion systems. Her final 8 years with Boeing, she was an agile coach for the Boeing Enterprise for unmanned air systems, radio, avionics, and research programs. Phyllis was a Boeing Designated Expert in agile software development, software engineering and systems engineering. She is a Certified ScrumMaster (CSM), a Certified Scrum Product Owner (CSPO) and a Scaled Agile Framework™ Version 4.0 Program Consultant (SPC). Phyllis is active on the board of the International Council on Systems Engineering (INCOSE) Los Angeles Chapter and has served as the President, Vice President, Membership Director and currently Secretary.Phyllis received a B.S. from Centre College of Kentucky in 1977, a Certificate in Engineering from CSUN in 1979 and her M.S. in Engineering from UCLA in 1984.Phyllis has been a WISE board member since 2015. prmarbach@gmail.com
Susan McConnell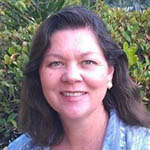 Susan McConnell has over 30 years experience in medical device development. She has worked in large and small medical device companies including Abbott, Boston Scientific, Siemens, MiniMed, and Medtronic. She is currently working at Amgen. She has worked on the design, development and qualification of drug pumps, pacemakers, and hospital safety products. She holds several patents in the field. She received degrees in Materials Engineering and in Physics from the University of Utah and has an MBA in Technology Management. Susan was a WISE board member from 2011-2016, and she rejoined the board in 2018.
Rashmi Shah
Rashmi Shah received her Masters of Science degree in Mechanical Engineering from CSUN, along with her Bachelors of Science degree in chemistry.She worked at Rockwell/Boeing for 35 years before retiring. Rashmi received several awards including the Rockwell Chairman Diversity Award, multiple Customer Satisfaction Awards, and Technical Team awards. In addition, she was an "Engineer of the Year" award finalist. Rashmi has published many scientific journal articles in the areas of heat exchanger innovations, thermal effects in laser-induced damage, and acoustic-optics modulators. She also holds a patent on Volume Absorbing Beam Dump. During her career, Rashmi was able to use her unique combination of Chemistry, Mechanical Engineering, Thermal Management, and Electro-optical background to understand and guide technical staff. She was a skilled manager of employees at various levels while also performing highly technical simulations and analyses. Rashmi has been a WISE board member since 2019.
Virginia Oberholzer Vandergon
Virginia Oberholzer Vandergon (Gini) is a Professor of Biology at CSUN. Her research interests are in the field of metabolic pathway evolution in plants. Using bioinformatics and molecular tools she studies the evolutionary history of genes through the study of gene families that are linked in pathways. Another part of her position is as a K-12 science education liaison. Gini was a high school biology teacher and spent time in elementary, middle and high school classrooms teaching science and math. Working with pre-service teachers in a non-majors Biology course she designed a service learning component called Tomorrow's Scientist, an afterschool club for middle school students, who are taught by CSUN students, who design and implement engaging science lessons. She also works with STEM scholars who might want to be science teachers providing field experiences for them. Gini has been a member of the WISE Advisory Board since 2020.
Marilee J. Wheaton
Marilee J. Wheaton is a Systems Engineering Fellow at The Aerospace Corporation, where she provides technical leadership and builds capability across the Corporation on enterprise systems engineering, systems architecting, and model-based systems engineering. Previously she was the Executive Director of the Aerospace Institute which operated the Charles E. Lauritsen Library, responsible for information research and archive resources of the corporation, and managed The Aerospace Press.
Marilee is a Fellow and Life Member of the Society of Women Engineers and an active member of the Los Angeles Section for over 30 years. She received a SWE Distinguished Service Award in 2010 and the SWE Advocating for Women in Engineering award in 2020. In addition to her service to SWE, Marilee has made contributions to increasing the awareness of women in engineering through her participation and leadership in other professional societies.
A Fellow of AIAA, Wheaton is an active member of the Systems Engineering Technical Committee, and a Fellow of the International Council on Systems Engineering (INCOSE), where she is the current INCOSE President-Elect. Marilee has a B.A. magna cum laude in Mathematics and Spanish from California Lutheran University. She holds an M.S. in Systems Engineering from the University of Southern California (USC). In addition, she is a graduate of the UCLA Executive Program in Management. Wheaton has served as adjunct faculty in the Systems Architecting and Engineering Program at USC Viterbi. Marilee has been a WISE board member since 2011.