January 31, 2014 to May 23, 2014
Music & Media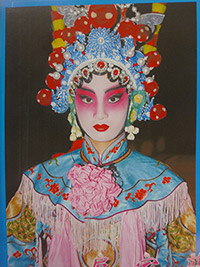 In celebration of the Chinese New Year of the Horse, which begins on January 31, 2014, CSUN China Institute and Oviatt Library Music and Media have created a special "Chinese New Year and Culture Exhibition," which will be on display in the Music and Media area (2nd Floor, East Wing) from January 31 to May 23, 2014.  The exhibition covers four major themes: Chinese New Year Celebration; Beijing Opera at CSUN and CSUN Music in China; Chinese Olympic Stars at CSUN; and Chinese Tea Culture.  The colorful items on display have been curated by the China Institute from its members, Chinese visiting scholars, Chinese Olympic Committee and Olympic Gold Medalists. The Chinese scholars also conducted research and gathered information on Chinese New Year tradition and tea culture.   The Chinese Consulate General in Los Angeles donated traditional Chinese lanterns and framed pictures on Chinese culture to this exhibition.
Read information about the related Chinese Film Festival.
Visitor Information
Parking is $8.00. For more information about parking please see Visitor Information.
To arrange assistance for persons with disabilities, including interpreters for deaf and hard of hearing persons, please call (818) 677-2638 in advance of the event.