August 18, 2010 to December 22, 2010
Library Lobby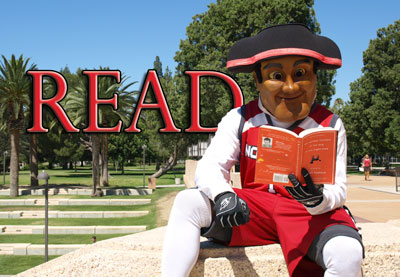 Mark Haddon's The Curious Incident of the Dog in the Night-Time offers a young autistic boy's unique perspective on everyday life as he tackles a canine murder mystery in suburban London. This exhibit examines autism and showcases individuals who have successfully overcome personal challenges with their extraordinary abilities. It also provides a context for protagonist Christopher's adventures in and around London.
Be sure to check it out at the library and pick up a copy of Curious Incident and join the campus-wide discussions. Freshman Convocation is Thursday, September 2nd at 6pm on the Oviatt Lawn.
Assistive Services
Requests for accommodation services (e.g., sign language interpreters or transcribers) must be made at least five (5) business days in advance. Please call (818) 677-2638 in advance of the event.