April 22, 2011 to August 22, 2011
Library Lobby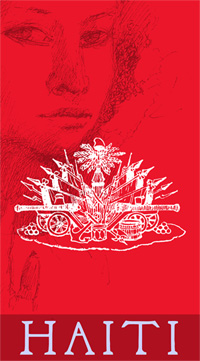 Curated by students enrolled in the CSUN Department of Anthropology's Spring 2011 Museum Anthropology course, this exhibition highlights artworks donated to the Oviatt Library Special Collections by CSUN Emeritus Professor of Art Dolores M. Yonker (1926 – 2008). An art historian, artist and hounsi kanzo, or Vodou initiate, who traveled frequently to Haiti, Yonker not only assembled a fine collection of Haitian art but also created a striking series of pen and ink vignettes of life in that county. Her captivating drawings and vivid, first-person journal accounts well illustrate her abiding respect and appreciation for this widely misunderstood nation and offer a unique opportunity for viewers to see Haiti as she did.
Visitor Information
Parking is $8.00. For more information about parking please see Visitor Information.
To arrange assistance for persons with disabilities, including interpreters for deaf and hard of hearing persons, please call (818) 677-2638 in advance of the event.