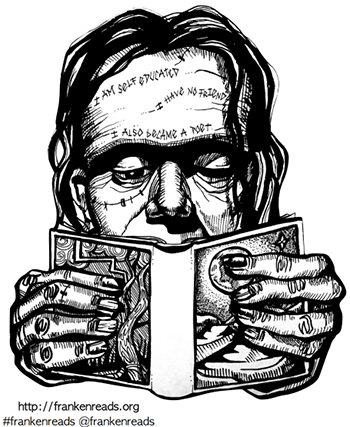 First published anonymously in 1818, Mary Wollstonecraft Godwin Shelley's novel, Frankenstein; or, The Modern Prometheus, has never been out of print and may be seen as the first science fiction and dystopic novel in English.
A mesmerizing tale of scientific hubris, Mary Shelley's novel has spawned numerous imitations, adaptations, and parodies in fiction, verse, drama, art, film, television, and digital media.
Frankenweek celebrates all things "Frankenstein" and reminds us of the various ways that Shelley's novel still speaks to us today about issues of responsibility and accountability in science, technology, and the creative arts.