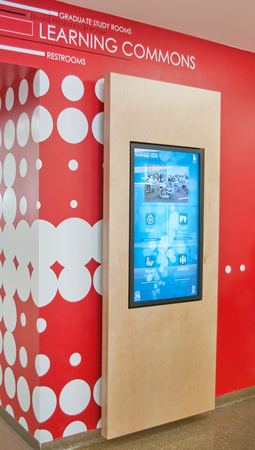 The touch-screen wayfinding system helps patrons navigate through the library's collections and find other relevant information, including:
Library Events: View information about upcoming and recent events in the Oviatt Library.
News: Catch up on national news, sports headlines, entertainment, business, and other topics.
Maps: Lost?  Use our wayfinding systems to track down books or generally gain your bearings.
Staff Information: Look up contact and location info of library staff members.
The wayfinding system is located on the main floor lobby area by the Guest Services Check Out desk.