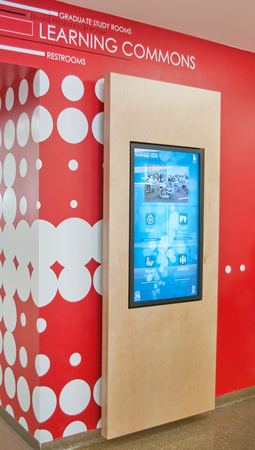 The touch-screen wayfinding systems help patrons navigate through the library's collections and find other relevant information, including:
Library Events: View information about upcoming and recent events in the Oviatt Library.
News: Catch up on national news, sports headlines, entertainment, business, and other topics.
Maps: Lost?  Use our wayfinding systems to track down books or generally gain your bearings.
Staff Information: Look up contact and location info of library staff members.
Wayfinding systems are located on the first floor lobby area, near the entrance and by the Guest Services Check Out desk.