Hi Matadors! If you are looking for books to read this summer, check out our employee reading picks. All of these books are available as e-titles through LAPL. Visit e-Card Registration if you do not yet have a LAPL card. Happy Summer Reading!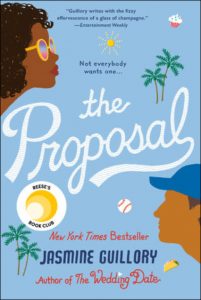 The Proposal  by Jasmine Guillory
When freelance writer Nikole Paterson goes to a Dodgers game with her actor boyfriend, his man bun, and his bros, the last thing she expects is a scoreboard proposal. Saying no isn't the hard part—they've only been dating for five months, and he can't even spell her name correctly. The hard part is having to face a stadium full of disappointed fans.
At the game with his sister, Carlos Ibarra comes to Nik's rescue and rushes her away from a camera crew. He's even there for her when the video goes viral and Nik's social media blows up—in a bad way. Nik knows that in the wilds of LA, a handsome doctor like Carlos can't be looking for anything serious, so she embarks on an epic rebound with him, filled with food, fun, and fantastic sex. But when their glorified hookups start breaking the rules, one of them has to be smart enough to put on the brakes. Description by Penguin Random House. Recommended by Laura Wimberley. Access: https://bit.ly/3ijN5Gp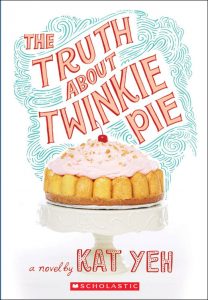 The Truth About Twinkie Pie by Kat Yeh
Take two sisters making it on their own: brainy 12-year-old GiGi (short for Galileo Galilei, a name she never says out loud) and junior-high-dropout-turned-hairstylist DiDi (short for Delta Dawn). Add a million dollars in prize money from a national cooking contest and a move from the trailer parks of South Carolina to the Gold Coast of New York. Mix in a fancy new school, new friends and enemies, a first crush, and a generous sprinkling of family secrets. Description by Scholastic. Recommended by Nancy Davidson. Access: https://bit.ly/2ApkhLM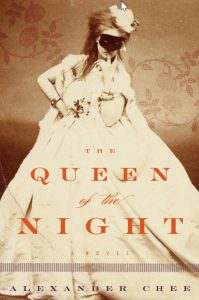 The Queen of the Night : the Adventures of Lilliet Berne, La Generale Hippodrome Rider, Grisette Courtesan, Soprano : A Novel by Alexander Chee
1882. One warm autumn evening in Paris, Lilliet is finally offered an original role, though it comes at a price. The part is based on her deepest secret.
Only four people could have betrayed her: one is dead, one loves her still, one wants only to own her. And one, she hopes, never thinks of her at all.
In taking this role Lilliet is forced to confront her darkest lies but will the truth save Lilliet – or destroy her? Description by Penguin. Recommended by Isabelle Ramos. Access: https://bit.ly/2YMRTwi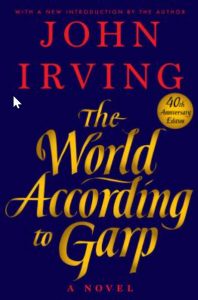 The World According to Garp by John Irving
The World According to Garp is a comic and compassionate coming-of-age novel that established John Irving as one of the most imaginative writers of his generation. A worldwide bestseller since its publication in 1978, Irving's classic is filled with stories inside stories about the life and times of T. S. Garp, novelist and bastard son of Jenny Fields–a feminist leader ahead of her time. Beyond that, The World According to Garp virtually defies synopsis. Description by Penguin Random House. Recommended by Kimberly Embleton. Access: https://bit.ly/2YNLalK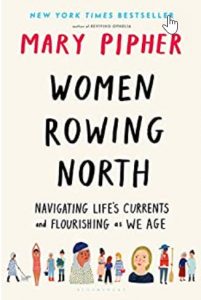 Women Rowing North: Navigating Life's Currents and Flourishing as We Age by Mary Bray Pipher
Women growing older contend with ageism, misogyny, and loss. Yet as Mary Pipher shows, most older women are deeply happy and filled with gratitude for the gifts of life. Their struggles help them grow into the authentic, empathetic, and wise people they have always wanted to be.
In Women Rowing North, Pipher offers a timely examination of the cultural and developmental issues women face as they age. Drawing on her own experience as daughter, sister, mother, grandmother, caregiver, clinical psychologist, and cultural anthropologist, she explores ways women can cultivate resilient responses to the challenges they face. "If we can keep our wits about us, think clearly, and manage our emotions skillfully," Pipher writes, "we will experience a joyous time of our lives. If we have planned carefully and packed properly, if we have good maps and guides, the journey can be transcendent." Description by Thorndike Press. Recommended by Marcia Henry. Access: https://bit.ly/2C1gswv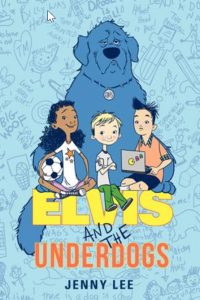 Elvis and the Underdogs by Jenny Lee
Benji Wendell Barnsworth is a small ten-year-old boy with a big personality. Born premature, Benji is sickly, accident-prone, and at the hospital so often he even has his own punch card. So when Benji wakes up one day from a particularly bad spell, his doctors take the radical step of suggesting he get a therapy dog. But when a massive crate arrives at Benji's house, out walks a two-hundred-pound Newfoundland who can talk! And boy, is he bossy.
In this hilarious and heartwarming friendship story in the tradition of bestselling authors Gordon Korman and Carl Hiaasen, Elvis brings out the dog lover in the most surprising people and shows Benji that making new friends may not be as scary as he once thought. Description by HarperCollins Publishers. Recommended by Nancy Davidson. Access: https://bit.ly/3geUxRt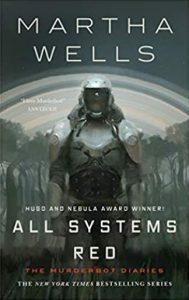 All Systems Red by Martha Wells
In a corporate-dominated spacefaring future, planetary missions must be approved and supplied by the Company. Exploratory teams are accompanied by Company-supplied security androids, for their own safety.
But in a society where contracts are awarded to the lowest bidder, safety isn't a primary concern.
On a distant planet, a team of scientists are conducting surface tests, shadowed by their Company-supplied 'droid — a self-aware SecUnit that has hacked its own governor module, and refers to itself (though never out loud) as "Murderbot." Scornful of humans, all it really wants is to be left alone long enough to figure out who it is.
But when a neighboring mission goes dark, it's up to the scientists and their Murderbot to get to the truth. Description by Tor Books. Recommended by Laura Wimberley. Access: https://bit.ly/3gfImDP
To find and explore many more LAPL ebooks, download the LAPL Libby app.