Hi Matadors,
As April 24 is a Day of Remembrance of the Armenian Genocide, we would like to share digital exhibits and Library resources that document this genocide and highlight the strength and resilience of the Armenian people.
In 1915, Armenians living in Ottoman Turkey were deported, dehumanized, and massacred through starvation, exposure to epidemics that raged in concentration camps, and sheer brutality. By the end of 1923, 1.5 million Armenians had been killed.
The digital exhibit, Iconic Images of the Armenian Genocide curated by Dr. Rouben Adalian, Director of the Washington, DC Armenian National Institute (ANI) provides important historical documentation and insight into the plight and suffering that took place. A Spanish language version of the ANI website is also available. Additional digital exhibits and resources that describe the experience and historical significance of these events can be found at this site including the photo of the 1915 Armenian deportees pictured above.
Also of interest is an ANI exhibition that had been hosted on the CSUN campus in the fall of 2019: YMCA Volunteer Relief Workers in Armenia exhibition. Finally, the Armenian Genocide Museum created by the Armenian Assembly of America, in conjunction with ANI, also provides virtual resources documenting the genocide.
The Oviatt Library's collection includes various books and films that document, remember, and in many cases honor the experiences and lives of those who were lost and those who continue to be impacted by the Armenian Genocide.
Books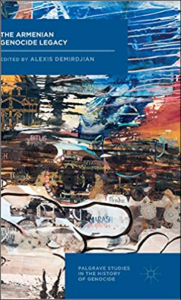 The Armenian Genocide Legacy edited by Alexis Demirdjian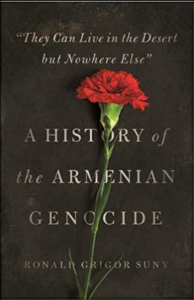 "They Can Live in the Desert but Nowhere Else": A History of the Armenian Genocide by Ronald Grigor Suny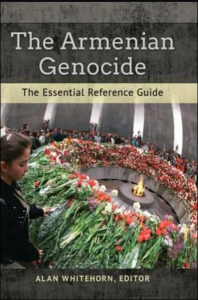 The Armenian Genocide: The Essential Reference Guide edited by Alan Whitehorn