Thank you to Catherine Conner for this Cited at the Library contribution!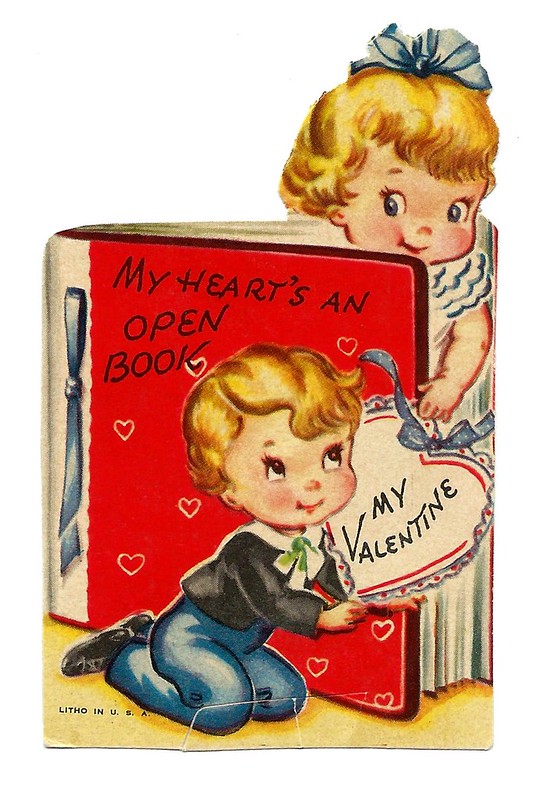 It's Valentine's Day! Romance is in the air and everyone's searching for that perfect gift or thinking of ways to create that perfect romantic moment. Ahh, love!
But wait–is Valentine's Day ONLY for romance? Why not celebrate other types of love?
Poet, writer, and activist Nikki Giovanni reminds us of the small, simple ways love can be expressed in her poem, "Love Is":
Some people forget that love is

tucking you in and kissing you

"Good night"

no matter how young or old you are

Some people don't remember that

love is

listening and laughing and asking

questions

no matter what your age

Few recognize that love is

commitment, responsibility

no fun at all

unless

Love is

You and me
Romantic, bold, and erotic, Giovanni's anthology Love Poems expresses notions of love in ways that are delightfully unexpected. This and other love poems such as "And I Have You," "Mothers," and "Resignation" (I promise it's a love poem). While you're there, be sure to explore Giovanni's other works of prose and poetry, as well as other poetry in our collection!
Inspired to celebrate more loved ones in your life? When it comes to friends and family, a heartfelt expression of your love can be personal and meaningful. Create a digital photo album of a fun or memorable occasion you shared with them or create a playlist of their favorite songs. Give them a handwritten note or letter to show your appreciation of their support, encouragement, help, or advice. Maybe someone gave you a great piece of advice–memorialize it on a button or sticker at the Craft Corner in our Creative Maker Studio (CMS is on Main Floor, West Wing).
You could also come by the Library Lobby for Valentine's crafts on February 13th (4-7pm) and 14th (10am-1pm), where there will be supplies available to make Valentine's cards. Because it's always nice to show some extra love, on the 14th the CMS will also be handing out special 3D-printed Valentine's bookmarks. Remember, you don't have to be "in love" with someone to show love–try making a card for your friend, a caregiver, or someone you appreciate.
And let's not forget pets–we love our pets! The connection between animals and humans has a long history, and bonding with pets can have benefits for our physical, mental, and spiritual health.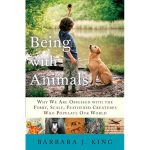 Anthropologist Barbara J. King explores the complexities of the human-animal bond, from ancient animal deities to modern-day pets and companions. Read more in her book Being with Animals : Why We Are Obsessed with the Furry, Scaly, Feathered Creatures Who Populate Our World (2010). The omnipresence of animal beings in our lives–whether real or fictional–is something so enormous that people often take it for granted, never wondering why animals remain so much a part of human life.
For some lighthearted poems about cats, T.S. Eliot's Old Possum's Book of Practical Cats will delight you with lines like these:
Macavity's a Mystery Cat: he's called the Hidden Paw—

For he's the master criminal who can defy the Law.

He's the bafflement of Scotland Yard, the Flying Squad's despair:

For when they reach the scene of crime—Macavity's not there!

Macavity, Macavity, there's no one like Macavity,

He's broken every human law, he breaks the law of gravity.
Show your pet some love with extra scritches and treats or spend a little extra time cuddling or talking to them. Have you ever read a story to your pet? Check out this sweet video of a special storytime from @rileytuckergoldenboy. Your pet might like the special time and attention, too, but at the very least your brain will love watching that video.
Speaking of serotonin—be sure to love yourself, too! Be kind to yourself. Treat yourself to a special mea.l. Eat dessert first. Write yourself a note to remind yourself of an accomplishment, no matter how small or big. Spend some extra time relaxing or meditating. Try out some new relaxation and stress management techniques with Stress Management : A Wellness Approach.  This book takes a holistic view of managing stress offers evidence-based research and practical tools you can use in dealing with changes and stress in healthy and positive ways
For those of you who like the tried and true classic love poem, here's Sonnet 116 written by your friend and mine, William Shakespeare:
Let me not to the marriage of true minds

Admit impediments. Love is not love

Which alters when it alteration finds,

Or bends with the remover to remove:

O, no! it is an ever-fixed mark,

That looks on tempests and is never shaken;

It is the star to every wandering bark,

Whose worth's unknown, although his height be taken.

Love's not Time's fool, though rosy lips and cheeks

Within his bending sickle's compass come;

Love alters not with his brief hours and weeks,

But bears it out even to the edge of doom.

If this be error and upon me proved,

I never writ, nor no man ever loved.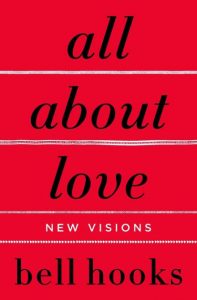 In All About Love: New Visions, bell hooks reminds us of the profound role of love in our many communities, from schools to homes to workplaces. Rather than fixate on love as a noun, we would be better served to use it as a verb, hook argues. Maybe we could use Valentine's day as a way to concretely practice love as an action.
However and with whomever you celebrate, have a joyous Valentine's Day!