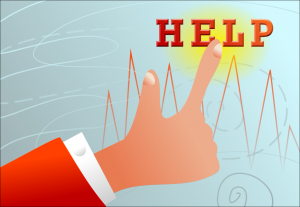 Hi Matadors! We hope your virtual courses are going well. As moving classes completely online requires everyone to do some things differently, we wanted to share information and links to Library and other resources to support you.
If you are working on research projects or other assignments, it might be useful to know:
Many Free eBooks/Textbooks, Articles, Media, etc. are available virtually through the Library's free resource guide. Many publishers are making their textbooks and other resources available free of charge through the end of the semester.  
You can borrow a laptop, webcam, or a hotspot through the student bookstore. Details for borrowing these items can be found at the Device Loaner Program.
If you have technology questions about using Zoom, downloading software, or other technology related issues you can call campus IT at 818-677-1400 or visit Information Technology.
Free or discounted Internet access is available through several different providers. Check out CSUN's Internet Connectivity page for more information.
Help from a Librarian is available 24/7 through our Ask A Librarian. You can have a live chat or text.
Library Research Guides are here to support you by subject, topic, or course in locating the information you need.
Video Tutorials can help answer a variety of questions you may have in using our resources.
You can also contact your Subject Librarian virtually for subject-specific questions.
We hope these resources will be useful in your coursework. Of course, please don't hesitate to contact us at Ask A Librarian if you have questions!