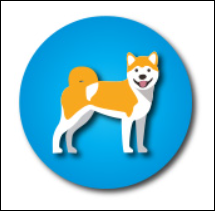 Hello Matadors! We wish you luck as you prepare for finals this semester. We miss seeing you at the Library and helping you in-person with your research. But, if you have questions or need help in locating any resources, feel free to contact us at Ask a Librarian. Also, since we are in finals mode this time in the semester, we have some fun study break resources to share with you!
We did our best to gather entertaining resources for things to do online in hopes they will be helpful when you need to step back from your studies and take a little break. See our Finals Study Break webpage for resources that will link you to lots of online fun!
On the Finals Study Break webpage you will find information and links to support exercise, yoga, and for calming oneself with meditation. Also, you will want to link out to the live webcams of adorable kitties, puppies, sea otters, and more! We'll also take you on some virtual field trips, concerts, and of course, we can't forget to provide you with links to popular gaming apps too. And if you are a jigsaw puzzle enthusiast, you won't want to miss out on doing our CSUN campus themed virtual puzzles!
Finally, in lieu of our therapy dog visit this semester, we invite you to post pics of your pets to social media and be entered to win one of three $15 GrubHub gift cards! See our Pause for PAWS! programming page for details about how to share your pics and enter to win.
Good luck on your finals, Matadors! We wish you the best!