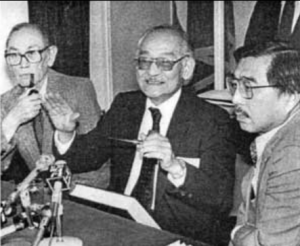 Hello Matadors! May is Asian Pacific Islander (API) Month dedicated to honoring the experiences and contributions of Asian Pacific Americans. During this time, we commemorate API heritage and how it has enriched American history and continues to contribute to our future progress and success. Shared within this post are online exhibits, photo essays, and a multitude of rich stories that provide insight into the unique API experience and legacy.
Learn about the history of API Month at About Asian Pacific Heritage Month
Visit National Archives Asian American and Pacific Islander Heritage Month
See online exhibits including works featuring Asian American artists from the Collection of the National Gallery of Art
Look at Asian American and Pacific Islander Heritage Month photos and documents from the National Archives on Flickr
Explore Oviatt Library books, videos and other resources pertaining to the API experience.