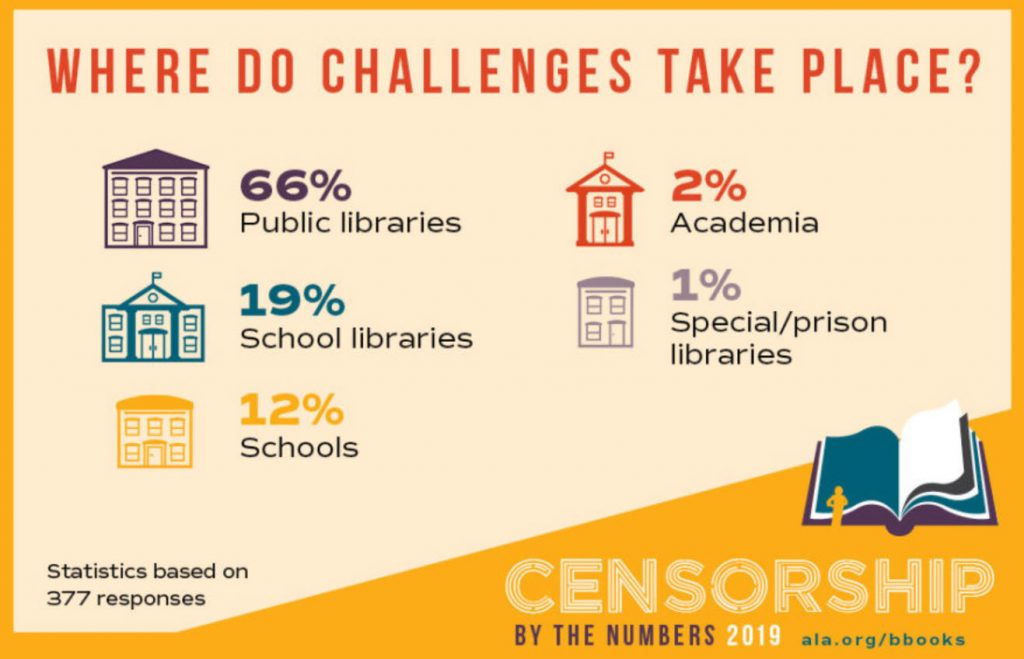 Hello Matadors! Banned Books Week is Sept. 27-Oct. 3 this year and gives us the opportunity to commemorate our freedom to choose what we read. The Library is offering several virtual activities to celebrate reading.
On Thursday, Oct. 1, the Library and the Department of Journalism will be hosting a Banned Books Readout from 1 p.m.-3 p.m. through Zoom. CSUN Associate Professor Elizabeth Blakey and First Amendment scholar will speak on the topic of "Censorship in the Age of Corona." Students from Journalism 390 – Freedom of the Press class will read passages from challenged and banned books. More information about student readers and the event can be found at the RSVP page. Everyone is welcome and invited to RSVP and attend.
In addition to the Readout, there also will be a virtual Banned Books display featuring challenged books. The display includes the most banned and challenged books of 2019, and classic titles that are consistently banned each year. Visit the Banned Books virtual display to see the books, learn some of the reasons as to why they have been censored, and to access the titles. All of the books included in the display are available electronically through LAPL. Don't have an LAPL E-Card yet? Visit LAPL E-Card Application to obtain a card online and for more information.
Happy Banned Books Week to all and we hope you enjoy your reading!