Take a break this Thanksgiving from your classes and try a new movie! The CSUN library offers lots of streaming options. Sony Pictures Classic and Swank have the most fun options. Just log in with your portal/Canvas username and password to watch.
Here's some recommendations to get you started.
Comedy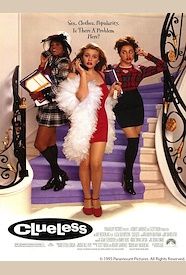 Clueless (1995) Revel in the iconic '90s fashion of this teen classic. A posh Beverly Hills high school's most popular student does her best to survive the ups and downs of adolescent life. 
Dr. Strangelove, or How I Learned to Stop Worrying and Love the Bomb (1964) A fanatical U.S. general launches a nuclear attack on Russia during the Cold War, but the President and his advisors are shocked to learn that the Russians have technology that will destroy the world in the event of an attack. This biting Cold War satire is full of iconic moments.
Drama
Carol (2015) A female department-store employee in 1950s New York falls for a woman stuck in a loveless marriage. Unfortunately, the latter's husband threatens to take their child if the relationship between the two women continues.
The Impossible (2012) A family vacationing at a beach resort in Thailand desperately search for each other after they are separated by the chaos caused by a tsunami
Moonlight (2016) The tender, heartbreaking story of a young man's struggle to find himself, told across three defining chapters in his life as he experiences the ecstasy, pain, and beauty of falling in love, while grappling with his own sexuality.
Persepolis (2007) Writer and director Marjane Satrapi draws a poignant story, based on her graphic novel, about a young girl in Iran during the Islamic Revolution, when people's hopes were dashed as fundamentalists took power.
Music
Almost Famous (2000) A 15-year-old boy with an overprotective mother hits the road with an up-and-coming rock band in 1973 after being assigned to write an article for Rolling Stone magazine.
Dreamgirls (2006) Supremely entertaining adaptation of the Broadway hit about the ups and downs of a 1960s girl group. Jennifer Hudson won a Best Supporting Actress Oscar for her role.
Selena (1997) Biographical drama charting the extraordinary career and tragic slaying of pop singing sensation Selena as her career transcended the Tejano scene that launched her into crossover, mainstream success.
Science Fiction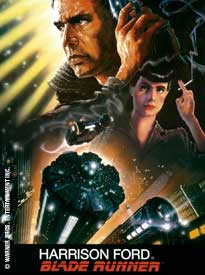 Blade Runner (1982) Harrison Ford stars in this fascinating, dark vision of the near future as a policeman who tracks engineered humans. In the year 2019, the police department forces Rick Deckard (Ford) out of retirement to hunt four genetically engineered humans. Designed to do difficult, hazardous work, the manufactured humans are stronger, faster and smarter than nonengineered humans. They feel no pain or remorse; they are almost indistinguishable from other humans …and they are killing people. Now Deckard must stop them before they kill again.
E.T.: The Extra-Terrestrial (1982) One of the most popular films of all time, Steven Spielberg's E.T.: The Extra-Terrestrial is a heartwarming fable of a boy and the gentle alien he befriends. The Extra Terrestrial came to Earth with a shipload of others to gather specimens for research. Unfortunately, by mistake the little alien is left alone on a strange world. He ends up hiding out in the backyard of ten-year-old Elliot. At first frightened and then charmed, Elliot and his little sister help the kindly stranger contact his ship, but first they must keep him hidden and teach him to communicate. Genuinely touching and filled with an infectious childlike wonder, E.T. is a family classic.
Star Trek (2009) Boldly go where no Matador has gone before, in this fast-paced prequel to the science fiction classic.  Your own University Library is featured as Starfleet Academy!