March is Women's History Month! Women's History Month had its origins as a national celebration in 1981 when Congress authorized and requested the President to proclaim the week beginning March 7, 1982 as "Women's History Week." In 1987 after being petitioned by the National Women's History Project, Congress designated the month of March 1987 as "Women's History Month" in perpetuity. Recognizing the achievements of women in all facets of life – science, community, government, literature, art, sports, medicine – has a huge impact on the development of self-respect and new opportunities for girls and young women. We draw strength and inspiration from those who came before us – and those remarkable women working among us today. They are part of our story, and a truly balanced and inclusive history recognizes how important women have always been in American society.
These ebooks and streaming films are available online through the CSUN University Library. For more great reads, check out the print books on display in the Learning Commons on the Library's main floor.
Books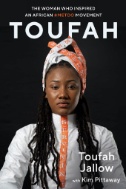 Jallow, Toufah. Toufah: The Woman Who Inspired an African #MeToo Movement. Random House of Canada, 2022. Before launching an unprecedented protest movement, Toufah Jallow was just a 19-year-old dreaming of a scholarship. Encouraged by her mother to pursue her own ambitions, Toufah entered a presidential competition purportedly designed to identify the country's smart young women and support their educational and career goals. Toufah won. Yahya Jammeh, the dictator who had ruled The Gambia all of Toufah's life, styled himself as a pious yet progressive protector of women. At first he behaved in a fatherly fashion toward Toufah, but then proposed marriage, and she turned him down. His female cousin then lured Toufah to the palace, where he drugged and raped her. Toufah could not tell anyone. There was literally no word for rape in her native language. Wearing a niqab to hide her identity, she gave Jammeh's security operatives the slip and fled to Senegal. Her eventual route to safety in Canada is full of close calls and intrigue. 18 months after Jammeh was deposed, Toufah Jallow became the first woman in The Gambia to make a public accusation of rape against him, sparking marches of support and a social media outpouring of shared stories among West African women under #IAmToufah. Each brave and bold decision she made set Toufah on the path to reclaim the personal growth and education that Jammeh had tried to steal from her, a future also of leadership and advocacy for survivors of sexual violence, especially in heavily patriarchal countries lacking resources and laws to protect women and even the language with which to speak openly about sexual threats and violence.
King, Billie Jean. All in: An Autobiography. Alfred A. Knopf, 2021. In this spirited account, Billie Jean King details her life's journey. She recounts her groundbreaking tennis career—six years as the top-ranked woman in the world, twenty Wimbledon championships, thirty-nine grand-slam titles, and her watershed defeat of Bobby Riggs in the famous 'Battle of the Sexes.' She poignantly recalls the cultural backdrop of those years and the profound impact on her worldview from the women's movement, the assassinations and anti-war protests of the 1960s, the civil rights movement, and, eventually, the LGBTQ+ rights movement.She describes the myriad challenges she's hurdled—entrenched sexism, an eating disorder, near financial peril after being outed—on her path to publicly and unequivocally acknowledging her sexual identity at the age of fifty-one. She talks about how her life today remains one of indefatigable service. She offers insights and advice on leadership, business, activism, sports, politics, marriage equality, parenting, sexuality, and love. And she shows how living honestly and openly has had a transformative effect on her relationships and happiness. Hers is the story of a pathbreaking feminist, a world-class athlete, and an indomitable spirit whose impact has transcended even her spectacular achievements in sports.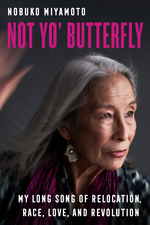 Miyamoto, Nobuko. Not Yo' Butterfly: My Long Song of Relocation, Race, Love, and Revolution. University of California Press, 2021. Nobuko Miyamoto's early memories are juxtaposed by being both a child and a perceived "enemy," a birthright citizen, and an unwelcomed laborer during a period of intense anti-Japanese hate in the U.S. during the 1940s. The retraumatizing memories of World War II incarceration and post-war resettlement in Los Angeles ground her critical reflection on the complexities that history, experiences with racism, and questions of her ethnicity have on her life trajectory. At the heart of this autobiographical book is the story of Nobuko's talent for the arts that becomes her pathway into activism. As these two areas merge, Nobuko finds strength and purpose in actively pursuing civil rights for oppressed, minoritized, and marginalized groups.
Mojica Rodríguez, Prisca Dorcas. For Brown Girls with Sharp Edges and Tender Hearts : A Love Letter to Women of Color. Seal Press, 2021. The founder of Latina Rebels and a "Latinx Activist You Should Know"(Teen Vogue) arms women of color with the tools and knowledge they need to find success on their own terms For generations, Brown girls have had to push against powerful forces of sexism, racism, and classism, often feeling alone in the struggle. By founding Latina Rebels, Prisca Dorcas Mojica Rodríguez has created a community to help women fight together. In For Brown Girls with Sharp Edges and Tender Hearts, she offers wisdom and a liberating path forward for all women of color. She crafts powerful ways to address the challenges Brown girls face, from impostor syndrome to colorism. She empowers women to decolonize their worldview, and defy "universal" white narratives, by telling their own stories. Her book guides women of color toward a sense of pride and sisterhood and offers essential tools to energize a movement.May it spark a fire within you.
Schreiber, Rachel. Elaine Black Yoneda: Jewish Immigration, Labor Activism, and Japanese American Exclusion and Incarceration. Temple University Press, 2022. During World War II, Elaine Black Yoneda, the daughter of Russian Jewish immigrants, spent eight months in a concentration camp—not in Europe, but in California. She did this voluntarily and in solidarity, insisting on accompanying her husband, Karl, and their son, Tommy, when they were incarcerated at the Manzanar Relocation Center. Surprisingly, while in the camp, Elaine and Karl publicly supported the United States' decision to exclude Japanese Americans from the coast. Yoneda became invested in radical politics and interracial and interethnic activism. After their incarceration, Elaine and Karl became active in the campaigns to designate Manzanar a federally recognized memorial site, for redress and reparations to Japanese Americans, and in opposition to nuclear weapons. Schreiber illuminates the ways Yoneda's work challenged dominant discourses and how she reconciled the contradictory political and social forces that shaped both her life and her family's. Highlighting the dangers of anti-immigrant and anti-Asian xenophobia, Elaine Black Yoneda recounts an extraordinary life.
Films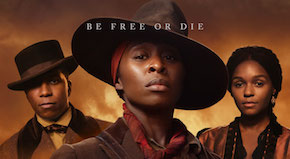 Harriet. Directed by Kasi Lemmons and starring Cynthia Erivo. Focus Features, 2019. The incredible true story of one of America's greatest heroes, Harriet Tubman. From her escape from slavery to the dangerous missions she led, setting free hundreds of slaves through the Underground Railroad.
On the Basis of Sex. Directed by Mimi Leder and starring Felicity Jones. Focus Features, 2018. Young wife, mother, and lawyer Ruth Bader Ginsburg battles the U.S. Supreme Court for gender equality and women's rights. She works with the American Civil Liberties Union to argue cases on behalf of both men and women, demonstrating that discrimination "on the basis of sex" is unconstitutional. Her trailblazing work paved the way for her to become a beloved Supreme Court Justice.
Suffragette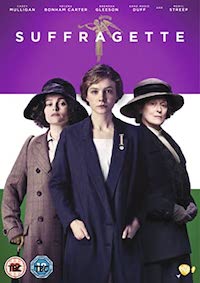 . Directed by Sarah Gavron and starring Carey Mulligan. Focus Features, 2015. A working-class laundress in 19th-century London becomes radicalized when she meets a brave cadre of women who are fighting for the right to vote.
Without a Whisper. Starring Louise Herne and Sally Roesch Wagner. PBS, 2021. Explore the untold story of how Indigenous women influenced the early suffragists in their fight for freedom and equality. Mohawk Clan Mother Louise Herne and Professor Sally Roesch Wagner shake the foundation of the established history of the women's rights movement in the US joining forces to shed light on the hidden history of the influence of Haudenosaunee Women on the women's rights movement.