Did you know that women make up less than a third of the American workforce in science, technology, engineering, and math?  If you'd like to change that, join us!  Pi Day (3/14) at the library will feature fun, games, and networking for women in STEM.
You'll be following in the footsteps of many women, including these "Famous and Forgotten Women of STEM."
Learn more with these books & movies.
Career
Branson, D. M. (2018). The Future of Tech Is Female: How to Achieve Gender Diversity. NYU Press. Tech giants like Apple and Google are among the fastest growing companies in the world, leading innovations in design and development. The industry continues to see rapid growth, employing millions of people: in the US it is at the epicenter of the American economy. So why is it that only 5% of senior executives in the tech industry are female? This book considers the paradoxes involved in women's ascent to leadership roles, suggesting industry-wide solutions to combat gender inequality. Drawing upon 15 years of experience in the field, Douglas M. Branson traces the history of women in the information technology industry in order to identify solutions for the issues facing women today. Branson explores a variety of solutions such as mandatory quota laws for female employment, pledge programs, and limitations on the H1-B VISA program, and grapples with the challenges facing women in IT from a range of perspectives. Branson unpacks the plethora of reasons women should hold leadership roles, both in and out of this industry, concluding with a call to reform attitudes toward women in one particular IT branch, the video and computer gaming field, a gateway to many STEM futures.
Burke, P. R., & Simmons, K. (2020). Beating the odds: Winning strategies of women in STEM. Center for Creative Leadership. This book shares the challenges and triumphs of women in STEM and the often frustrating barriers they face in the workplace. Barriers that those of us — women and men — who support their advancement are all too familiar with. These are the experiences, in their own words, of female engineers and scientists who beat the odds to advance to director, vice president, or C-level engineering, technical, and scientific positions. This book shares strategies we've found to help technical women overcome these barriers, beat the odds, and find personal and professional success.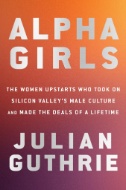 Guthrie, J. (2019). Alpha Girls : The Women Upstarts Who Took On Silicon Valley's Male Culture and Made the Deals of a Lifetime. Currency. An unforgettable story of four women who, through grit and ingenuity, became stars in the cutthroat, high-stakes, male dominated world of venture capital in Silicon Valley, and helped build some of the foremost companies of our time. In Alpha Girls, award-winning journalist Julian Guthrie takes readers behind the closed doors of venture capital, an industry that transforms economies and shapes how we live.

Leggett-Robinson, P. M., & Villa, B. C. (Eds.). (2020). Overcoming Barriers for Women of Color in STEM Fields: Emerging Research and Opportunities. IGI Global. This book is a collection of innovative research depicting the challenges of women of color professionals in STEM and identifying strategies used to overcome these barriers. The book examines the narrative of these difficulties through a reflective lens that also showcases how both the professional and personal lives of these women were changed in the process. Additionally, the text connects the process to the Butterfly Effect, a metamorphosis that brings about a dramatic change in character and perspective to those who go through it, which in the case of women of color is about rebirth, evolution, and renewal.
Shattuck, S. and Cheney, I. (Directors). (2020). Picture a Scientist. Film Platform. This documentary chronicles the groundswell of researchers who are writing a new chapter for women scientists. A biologist, a chemist and a geologist lead viewers on a journey deep into their own experiences in the sciences, overcoming brutal harassment, institutional discrimination, and years of subtle slights to revolutionize the culture of science. From cramped laboratories to spectacular field sites, we also encounter scientific luminaries who provide new perspectives on how to make science itself more diverse, equitable, and open to all.
Thomas, U., & Drake, J. (Eds.). (2019). Women's Influence on Inclusion, Equity, and Diversity in STEM Fields. IGI Global. This book seeks to critically examine the strategies that women across class and cultural groups use and the struggles they face in order to become successful in professional fields that include business, politics, science, technology, engineering, and mathematics. While highlighting topics that include higher education, workplace perceptions, and information literacy, this publication is ideal for public administrators, human resources professionals, sociologists, academicians, researchers, and students interested in gender studies, public administration, the biological sciences, psychology, computer science, and the STEM fields.
Individual Stories
Gazit, C. (Director). (2021). The Codebreaker. Public Broadcasting Service. This 53 minute film tells the story of Elizebeth Smith Friedman, a groundbreaking cryptanalyst who helped develop the codebreaking methods that led to the creation of the powerful new science of cryptology.
Outlier: The story of Katherine Johnson. (2018). Films Media Group. This film is a one-hour documentary about the trajectory of an African-American girl wonder whose mathematical genius would catapult astronauts into space. Born in 1918, Johnson graduated high school at the age of 14, college at 18, and went on to a career with NASA where she broke race and gender barriers. Johnson not only succeeded in a white, male-dominated field, she excelled. From America's first attempt at manned space flights to the Shuttle program, Johnson was an integral part of the mission. The documentary includes an interview with Johnson herself, as well as interviews with NASA's chief historian, a curator at the Smithsonian's Air & Space Museum, and an interview with Margot Shetterly, the author of the book Hidden Figures.
Sullivan, K. D. (2019). Handprints on Hubble: An astronaut's story of invention. MIT Press. The first American woman to walk in space recounts her experience as part of the team that launched, rescued, repaired, and maintained the Hubble Space Telescope. The Hubble Space Telescope has revolutionized our understanding of the universe. In this book, retired astronaut Kathryn Sullivan describes her work on the NASA team that made all of this possible. Sullivan, the first American woman to walk in space, recounts how she and other astronauts, engineers, and scientists launched, rescued, repaired, and maintained Hubble, the most productive observatory ever built.
History
Cairns, K. A. (2021). At Home in the World: California Women and the Postwar Environmental Movement. University of Nebraska. As the massive growth industry overtook postwar California, the era needed a new approach, and it came from an unlikely source: white, middle-class housewives with no experience in politics. These women successfully battled smog, nuclear power plants, piles of garbage in the San Francisco Bay, and over-building in the Santa Monica Mountains. In At Home in the World Cairns shows how women were at the center of a broader and more inclusive environmental movement that looked beyond wilderness to focus on people's daily lives. These women challenged the approach long promoted by establishment groups and laid the foundation for the modern environmental movement.
Des Jardins, J. (2010). The Madame Curie complex: The hidden history of women in science. Feminist Press at The City University of New York. Why is science still considered to be predominantly male profession? This book dismantles the myth of the lone male genius, reframing the history of science with revelations about women's substantial contributions to the field. It explores the lives of some of the most famous female scientists, including Jane Goodall, the eminent primatologist; Rosalind Franklin, the chemist whose work anticipated the discovery of DNA's structure; Rosalyn Yalow, the Nobel Prize-winning physicist; and, of course, Marie Curie, the Nobel Prize-winning pioneer whose towering, mythical status has both empowered and stigmatized future generations of women considering a life in science. With lively anecdotes and vivid detail, The Madame Curie Complex reveals how women scientists have changed the course of science—and the role of the scientist—throughout the twentieth century. They often asked different questions, used different methods, and came up with different, groundbreaking explanations for phenomena in the natural world.
For more titles, check out books from the Bonita J. Campbell Endowment for Women in Science and Engineering.