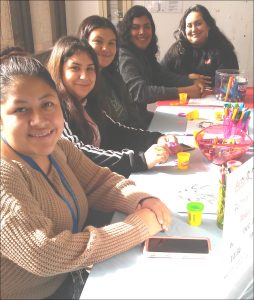 Hey Matadors! We wish you luck with all of your finals, and to support a stress-free experience we will be providing study break activities.
Monday, May 13 from 11 a.m. -1 p.m. you will have the opportunity to visit with therapy dogs outside on the southeast corner of the Library portico.
Tuesday, May 14 from 12 p.m. -4 p.m. there will be guided meditation in Room 251 of the Library through a collaboration with the Klotz Student Health Center.
Wednesday, May 15 and Thursday, May 16 there will be arts & crafts sessions in the Library lobby from 11:30 a.m.-1:30 p.m. both days. Join us for coloring, button making, and the opportunity to create your very own sculpture with Play-Doh! Coloring supplies will be available all week in the lobby.
Don't miss picking up a Finals Survival Kit that includes a complimentary pillow or earplugs in addition to other goodies. These will be available to all CSUN students at the Guest Services Desk. We expect they may be useful during our extended Library hours.
You won't want to miss our gaming opportunities! We will offer Virtual Reality Gaming in the Creative Media Studio, and the CSUN Board Games Club will be hosting board games in the ASRS room as well. Please visit our study break information for timing. Additional games will be available for check out at the Guest Services Desk in the lobby all week long.
Finally, we want you to feel free to express yourself too. There will be a graffiti board in the Learning Commons for those who wish to share their angst about finals. We look forward to seeing you in the Library preparing for your exams and taking study breaks with us!