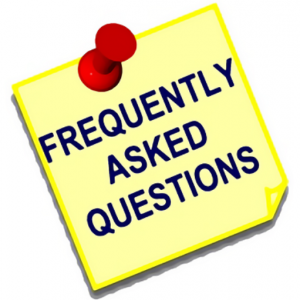 Hello Matadors,
We hope your semester is transitioning well. Below are are some recent FAQs we hope will be helpful as you carry out your research and studies. As always, if you have any questions, feel free to contact us at Ask A Librarian.
Library FAQs
How can I get help with research while the Library building is closed?
Visit Ask a Librarian to ask your question via text, chat, or phone.
I have a Library book checked out and my friend has a Library laptop and DVD checked out. When can we return these items?
We have extended due dates for all circulating materials. Please hold onto your items until we resume normal operations.
Where can I go to borrow a laptop?
Laptops are available for borrowing through the CSUN Campus Bookstore from 10 a.m. to 2 p.m., Monday through Friday. Please see how to check out a laptop for more information.
I need help starting my research assignment. Where can I go on the Library website to help start my research?
You can start by visiting the Library's Research Strategies pages. Also, take a look at our How-to Guides & Tutorials.
Are the materials on Reserve available to students? Also, are there any free ebooks/textbooks, articles, and media available online?
We are no longer able to provide access to physical materials on Reserves. However, many course reserves may be temporarily available from a variety of publisher's websites and other sources until the end of the semester, in addition to the Library's subscription databases: Free eBooks/Textbooks, Articles, Media, etc. Please contact the Reserves department at librbr@csun.edu for more information.
What are my options for accessing non-physical books?
The Oviatt Library offers a variety of digital materials. Librarians have created subject, course, and topic guides to help you navigate through the research process. Use OneSearch to find ebooks, journal articles, streaming audio or video, and other online resources. Finally, we have hundreds of databases that provide access to full-text articles, videos, and more!
Can I still borrow books and articles through the Library's Interlibrary Loan?
Interlibrary Loan borrowing of physical books is currently not available. You may still request articles that will be delivered electronically to your Interlibrary Loan account.
Is Special Collections & Archives still open?
Special Collections & Archives in-person reference services have been suspended. We are available to answer research and reference questions via email during regular business hours: oviattsca@csun.edu. For information about class visits and course-based assignments using Special Collections materials while in-person Library services are suspended, please visit our Instruction page.
I have another question that has not been answered above. Where can I find more information?
Visit the Oviatt Library Building Closure information page and more Library COVID-19 FAQs.