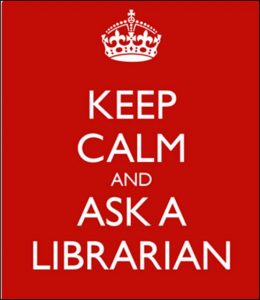 Hello Matadors! With so many changes taking place on campus and in your courses as we transition toward fully online instruction, it can be easy to feel overwhelmed. It's OKAY (and natural) to feel anxious during this time of uncertainty and change in your routine. Please remember to to be patient with yourself, your classmates, and professors. Taking deep breaths, stretching, meditating, eating in a healthy manner, and getting proper sleep will go a long way during this time. Connecting with friends and family virtually and sharing your concerns can help as well.
If you usually study in the Library, look for ways to adapt your normal Library study habits to create new ones. Ask yourself what kind of environment helps you study. See if you can recreate that space at home or in your dorm room. Maybe it's studying in a particular chair or table instead of on your bed, or when you change tasks moving to a new spot. If background noise is something that helps you with your research or studying, consider a white noise app. Finally, if you normally study in groups, try a virtual or phone-based study session with your group. (Center for Academic Innovation, University of Michigan)
We at the Library are here to help you during these challenging times. There are many Library resources and services you can access virtually. Below are some places to support you in your research and studies.
There are many more Library resources and services available to you at our Library Updates and Resources page.
Free or Discounted Internet Access
Finally, if you are looking for free or discounted Internet access, the following resources refer to discounts or special offers. Please contact the providers directly to see if their offerings apply to you: