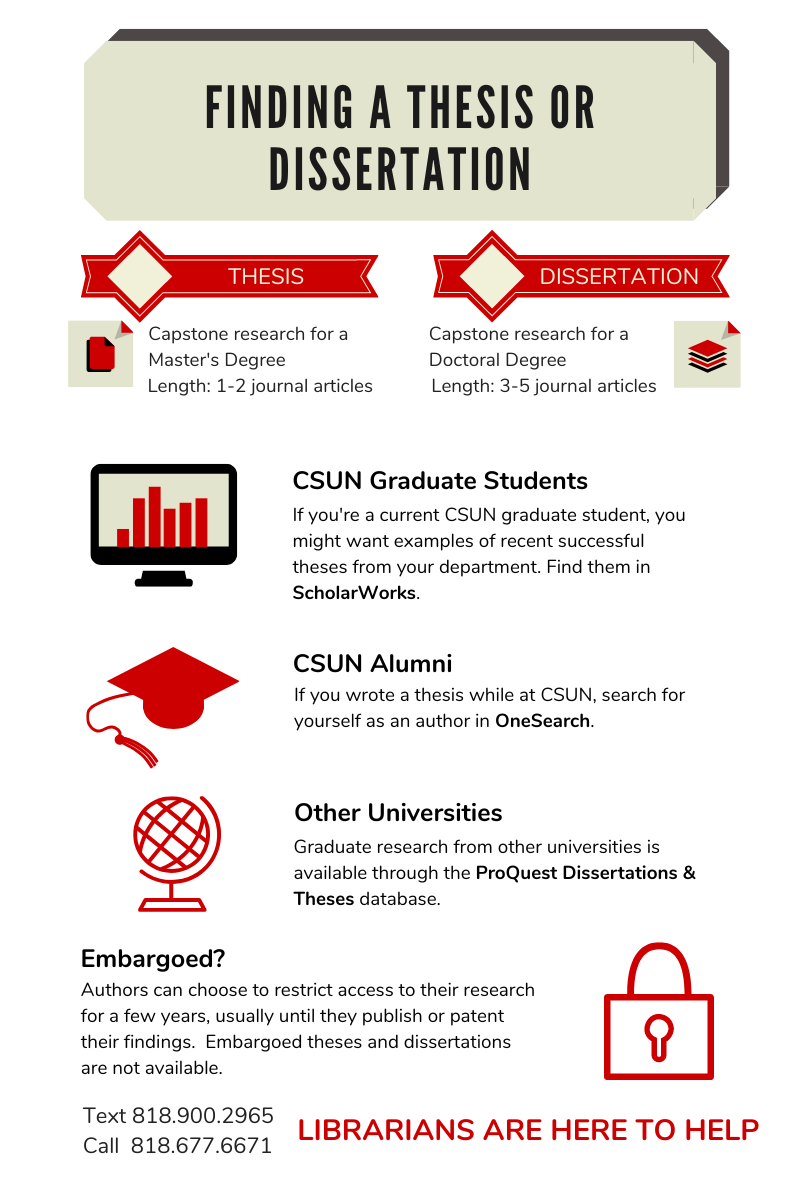 Finding a Thesis or Dissertation
Thesis: Capstone research for a Master's Degree. Length: 1-2 journal articles.
Dissertation: Capstone research for a Doctoral Degree. Length: 3-5 journal articles.
CSUN Graduate Students: If you're a current CSUN graduate student, you might want examples of recent successful theses from your department. Find them in ScholarWorks.
CSUN Alumni: If you wrote a thesis while at CSUN, search for yourself as an author in OneSearch.
Other Universities: Graduate research from other universities is available through the ProQuest Dissertations & Theses database.
Embargoed? Authors can choose to restrict access to their research for a few years, usually until they publish or patent their findings. Embargoed theses and dissertations are not available.
Librarians are here to help. Text (818) 900-2965. Call (818) 538-7814.