eNews Edition: Fall 2017
Could you start by talking about your job as Head of Special Collections and Archives? What is your primary role?
I manage the Library's rare and archival collections, as well as a number of services we provide, including reference and research assistance for students, faculty, and community members who want to use Special Collections materials. I also take the lead in curation of exhibits that promote research in the collections. In my instructional work I develop resources that promote active student learning and information competence relating to primary sources and archives. I interact with many stakeholders on campus, most frequently in the library, but also with teaching faculty across campus.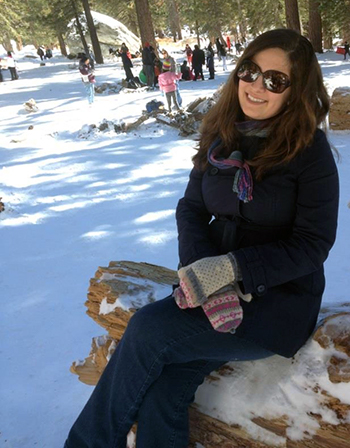 How did you get interested in Special Collections? How does being a Special Collections librarian differ from other librarian positions?
I was introduced to archives as an undergraduate when a member of the History faculty at my alma mater, the University of Wisconsin, hired me as a research assistant. I had already had several student jobs in libraries on campus, but doing archival research on his behalf really opened my eyes to the rich world of primary resources. Being a Special Collections librarian is a little unique in that I have the opportunity to work with researchers across a wide variety of disciplines and topical interests on a regular basis, and in that I work more with donors than many other librarians do.
What do you think are the most important functions of Special Collections in a university setting?
Special collections departments can challenge and intimidate new users, in part because of the security measures we have in place, and because of the rarity and fragility of the materials we have in our care. At the same time, they often inspire, excite, and energize. Our users often encounter information not considered by others, and then have the opportunity to conduct original analysis, advance new arguments, and draw unique conclusions in their projects. It's difficult to overstate the value of that experience, regardless of discipline or area of study.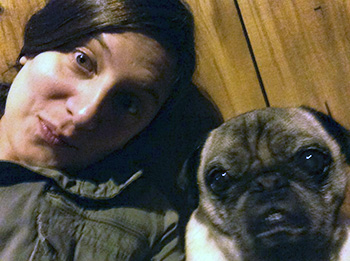 What is your favorite part of your job?
My favorite thing about this job is that I get to work with young people conducting research projects in many disciplines and on a variety of different topics. I also enjoy working with my colleagues in the Oviatt, and being challenged by new projects on a regular basis.
How can alumni and community members best support Oviatt Library Special Collections & Archives?
I think the best way for alumni and community members to support Special Collections & Archives is by getting to know the collections, those who use them, and those who work in the department. As one example, we have an endowment that supports a student fellowship in the department that we'd love to grow, and there are other opportunities for support, as well, for those who are interested. Just ask us!