April 19, 2010 to June 12, 2010
Library Lobby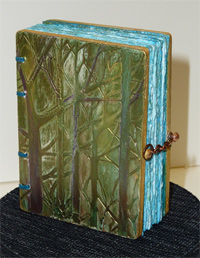 The display showcases Bindings created by the members of the Guild of Bookworkers. The exhibit includes Botanica Magnifica (2009) by binder and artist Tini Miura. This exquisite book bound in morocco goat leather features thirty-three images of rare or extinct flowers and plants.
Visitor Information
Parking is $8.00. For more information about parking please see Visitor Information.
To arrange assistance for persons with disabilities, including interpreters for deaf and hard of hearing persons, please call (818) 677-2638 in advance of the event.