November 1, 2013 to December 24, 2013
Music & Media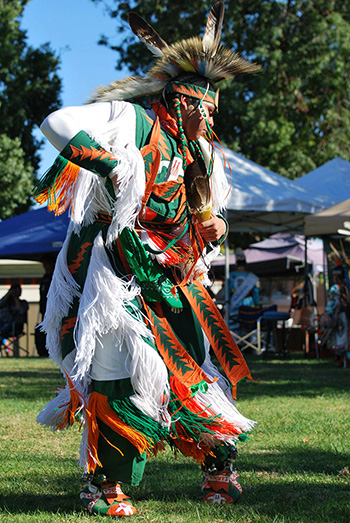 Please come to see the beauty of the Native culture, traditions and PowWows.  Explore past and present territories and see how Hollywood depicted Native Americans through film.
What is shocking is that the average American has a little or no knowledge of Native American History. Reason being, the lack of information that is taught to children in schools. Also, many people create negative stereotypes from what they have learned in films that people pay to see. The purpose for this Exhibit is in hopes that people gain more knowledge and appreciation of the Native American history and of the community today. The American Indian Student Association have worked hard to prepare this for you!
Thanks to all those who have contributed:
Yadira Torres
Pauline Alvarez
Dayana Mendoza
Mark Vega
Craig Hall
Erin Wilcox
Gerardo Gutierrez
Merissa Guerrero
Visitor Information
Parking is $8.00. For more information about parking please see Visitor Information.
To arrange assistance for persons with disabilities, including interpreters for deaf and hard of hearing persons, please call (818) 677-2638 in advance of the event.