Application deadline: September 7, 2018 at 4:30pm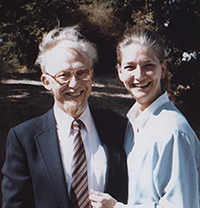 The IGRA Fellowship is a one-year student fellowship that provides $1,000 and a position as a student assistant in the Oviatt Library's International Guitar Research Archives (IGRA). The IGRA Fellow will assist in processing and digitization of collection materials in IGRA. IGRA Fellows are selected by the Purcell IGRA Fellowship Endowment Committee, which includes members from the Oviatt Library and Department of Music.
Application Process
The IGRA Fellowship is awarded every Fall semester. Complete application packets must include the following:
Application: Complete and submit the online application, which includes:​

Essay: Write an essay in which you explain why you are applying for the fellowship, what your academic and career goals are, and how working in IGRA will support those goals. What skills, knowledge, or ideas do you possess that might benefit IGRA? Do not exceed 750 words.
Employment History: Include the name of your employer(s), place of employment, duties, hours/week worked, and dates of employment for jobs you've had over the past 5 years.

Reference Letter: One letter of reference must be submitted on your behalf by a member of the guitar faculty at CSUN to julieta.garcia@csun.edu.
Transcripts: Official sealed transcripts from CSUN and any other post-secondary schools should be sent to Julieta Garcia at:
Special Collections & Archives
Oviatt Library, CSUN
18111 Nordhoff Street
Northridge, CA 91330-8326
General Requirements
Applicants must be full-time CSUN students.
Applicants must have at least one year left in their program of study.
Applicants must commit to working for the Oviatt Library for one academic year.
Applicants must agree to work during IGRA's regular hours of operation.