November 15, 2017 - 10:00am to 3:00pm
Jack & Florence Ferman Presentation Room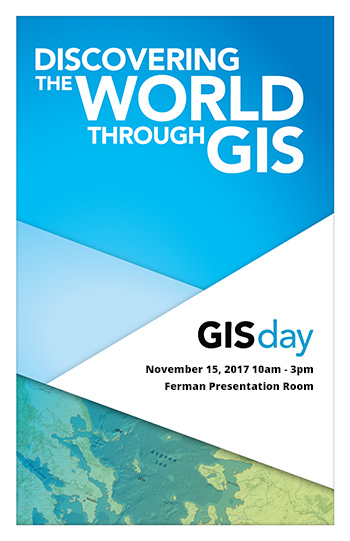 Keynote Address: Charlie Frye, Chief Cartographer at Esri, on The Future of GIS
Other speakers will include:
David Deis, CSUN Staff Cartographer
Chris Salvano, Oviatt Library Map Collection
Dr. Stevie Ruiz, Chicana/o Studies Department
Dr. Amalie Orme, Geography Department
Dr. Steve Graves, Geography Department
Danielle Bram and Danielle De Mello, The Center for Geographical Studies
Plus a drone demonstration and free pizza lunch!
Please RSVP for this event by using the form below.
RSVP Form
Visitor Information
Parking is $8.00. For more information about parking please see Visitor Information.
To arrange assistance for persons with disabilities, including interpreters for deaf and hard of hearing persons, please call (818) 677-2638 in advance of the event.