February 10, 2020 - 7:45am to February 14, 2020 - 6:45pm
CSUN Oviatt Library - Various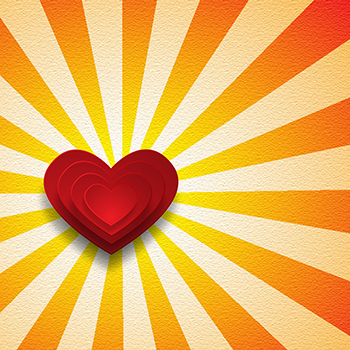 Valentine's Day Arts & Crafts and 3D Printing
February 12th - 11:30am to 1:30pm in the Oviatt Library Lobby

Visit our Arts & Crafts table in the Library Lobby and make something fun with our librarians and staff during Valentine's Day -- this year the Creative Media Studio will be showcasing their 3D printing at our tables.
Blind Date with a Book
February 10th to 14th – Oviatt Library Learning Commons - Near the Core Elevators

Discover something new and exciting with our Valentine's Day Blind Date with a Book. Pick a mystery book from our cart and fall in love with a new story.
Tell Us What You Love about the Oviatt Graffiti Board
February 10th to 14th – Oviatt Library Learning Commons

Let us know how you feel on our graffiti board in the Learning Commons. What we want to know is: What do you love about the Oviatt Library?
ASRS Viewing Room – Media Wall
February 14th – 7:45am to 12:00am

Check out our Valentine's Day slideshow powered by one of the fantastic databases the Library makes available: ARTstor. The slideshow will play along with other content for Black History Month.
Assistive Services
Requests for accommodation services (e.g., sign language interpreters or transcribers) must be made at least five (5) business days in advance. Please e-mail library.event@csun.edu in advance of the event.