Posted on January 22, 2013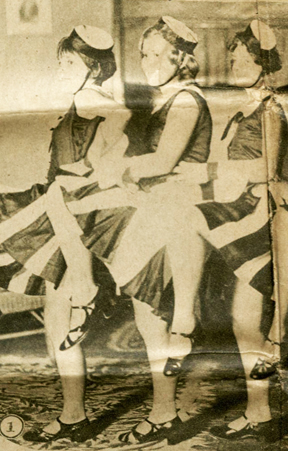 William Gaddis, born in Berkeley, California in 1920, was ten years old when his father, a Captain in the US Navy, was posted to command a ship in the Far East.  The William Gaddis Collection consists of materials saved by Gaddis during the two years he spent living in China and the Philippines, and traveling around the region with his mother and sister while his father was at sea. 
While in Manila, Gaddis attended the American School, and the collection includes the receipt for the $30 tuition paid to attend classes. He also collected a few colorful trade cards from local businesses in Shanghai, Japan, and the Philippines.
An avid film fan, Gaddis saved programs for such films as The Black Camel, 3 Girls Lost, and The Return of Dr. Fu Manchu from theaters in Shanghai, Nanking (then capital of the Republic of China), Manila, and Cavite. From trips to the Philippines and Shanghai he saved restaurant menus, programs, and newspaper clippings highlighting the live performances of friends and acquaintances. The collection also includes promotional maps and postcards acquired during trips to Japan, and radio news sheets distributed in lieu of newspapers on board ocean liners and other ships while travelling between ports.