Phone Number
(818) 677-3465
Hours
The University Library is temporarily closed due to COVID. Staff are still available by email to help with research inquiries.
Campus Map & Parking Info
Visitors coming to the Map Collection can use Reseda Boulevard and enter campus at the Prairie Street entrance. Visit Info Booth #1 at the Prairie Street entrance to get general parking and visitor information. The best parking to visit the University Library is Parking Structure B3 or B4.
Location
The Map Collection is located in the University Library (Rm. 26). Enter library on Main Floor, take stairs or elevator near Library Technology Services down to Lower Level to enter Map Collection.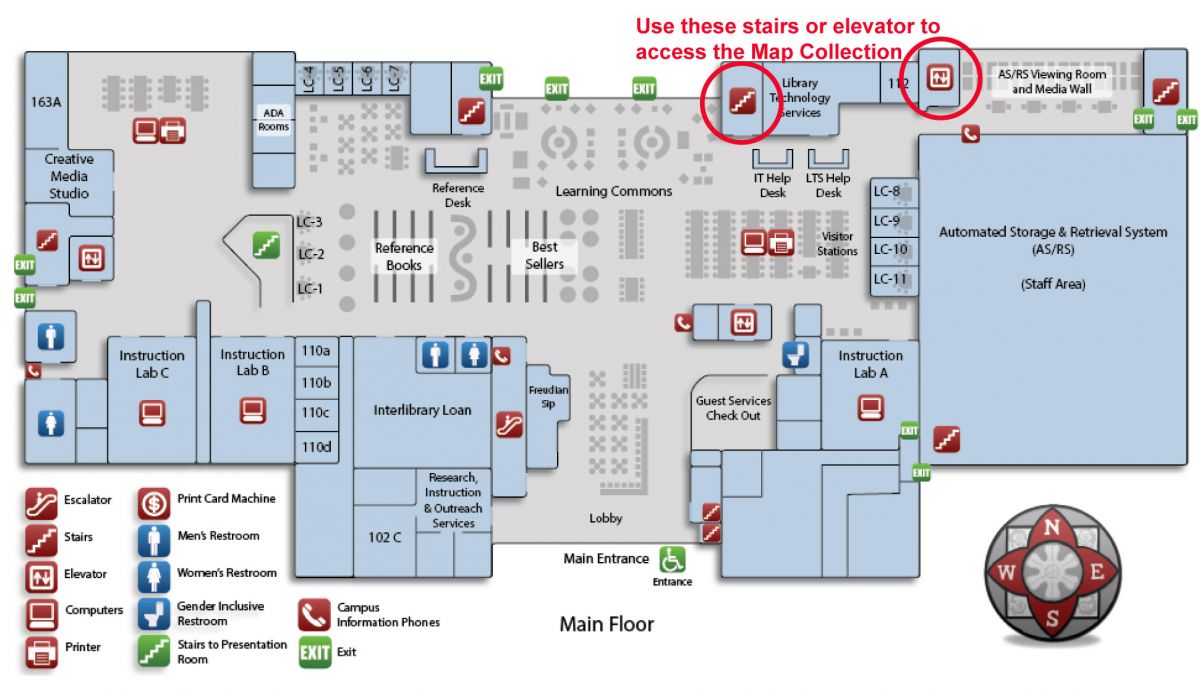 Mailing Address
Attn: Map Curator
Map Collection
University Library
California State University, Northridge
18111 Nordhoff Street
Northridge, CA 91330