While we are working, attending class, and doing so many other things from home, our blog posts will focus on materials that have been digitized and can be accessed remotely. We'll continue to include links to our finding aids and other information about physical access, as well.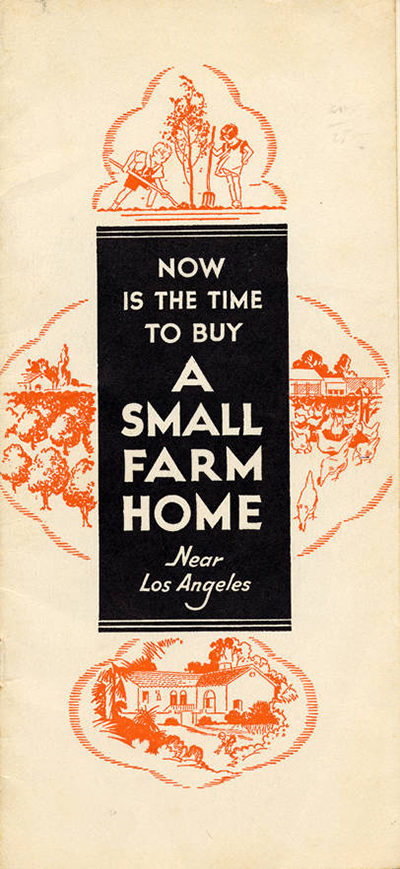 The pre-mission San Fernando Valley was peopled by the Fernandeño Tataviam Band of Mission Indians. Their descendants continue to live, work, learn, and grow here. In 2020, CSUN President Dianne F. Harrison, in consultation with tribal President Rudy Ortega Jr., and professor Scott Andrews (Cherokee Nation of Oklahoma), composed, approved, and made public the following land acknowledgement statement:
CSUN recognizes and acknowledges the Sesevitam, the first people of this ancestral and unceded territory of Sesevenga that is now occupied by our institution; and it honors their elders, past and present, and the Sesevitam descendants who are citizens of the Fernandeño Tataviam Band of Mission Indians. We recognize that the Sesevitam are still here and we are committed to lifting up their stories, culture, and community.
In the 1840s, Mexican Governor Pío Pico sold extensive land holdings in Los Angeles, including in the San Fernando Valley, to raise money for the war with the United States. Eulogio de Celis of Spain, listed in the 1850 Los Angeles Census as a 42-year-old agriculturist, bought the land formerly belonging to the San Fernando Mission at that time. Shortly after his death, his heirs sold the northern portion of their holdings (~56,000 acres) to Senators George K. Porter and Charles Maclay. According to his 1906 obituary published in the Los Angeles Herald, Porter was born in Boston. He came to California via Cape Horn, landing in San Francisco during the California Gold Rush. With Benjamin Porter, he purchased 52,000 acres from de Celis, later splitting the land. Benjamin got the western portion and George the eastern 19,000 acres.
Harrison Gray Otis, legendary owner of the Los Angeles Times, was a partner in the San Fernando Mission Land Company, which purchased options on 16,000+ acres from George Porter in 1903. Other purchases followed. Otis built a ranch home for himself on 550 acres in the San Fernando Valley that he later sold to Edgar Rice Burroughs in 1919, now called Tarzana.
Brochures and other literature illustrate that land developers in the early twentieth century were keen to purchase large swaths of land in the San Fernando Valley for subdivision and individual resale. Several Norwegian families migrated to the Valley in these years, and by 1925, the Halverson family owned several acres in Northridge, then called Zelzah. In the early 1950s, the Halverson family sold their San Fernando Valley citrus grove to the state of California, which used the land to build a satellite campus of Los Angeles State College, which opened 1956. This campus became an independent college, San Fernando Valley State College, in 1958, and California State University, Northridge in 1972.