A rose is generally accepted in the United States as a symbol of love,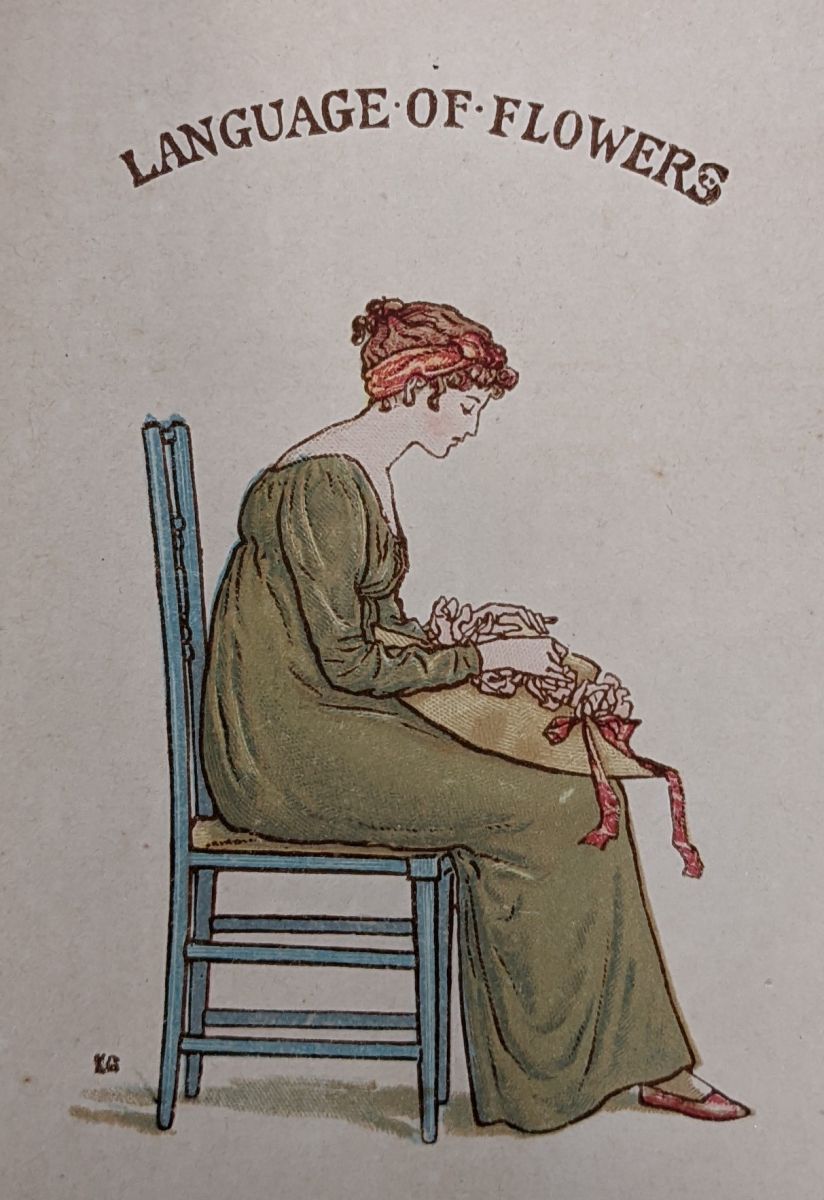 but roses aren't the only flowers imbued with cultural meaning. During the Victorian period in Britain and the United States there was a rise in popularity for the codification of culturally-created floral meanings in dictionary form. This "language of flowers" is known as floriography. Special Collections & Archives contains several books published during the Victorian-era craze for floriography.
Drops from Flora's Cup, or the Poetry of Flowers, with a Floral Vocabulary by Miss Mary M. Griffin was published in 1852 in Boston. It endeavors to present "the language, sentiment, and poetry of flowers…which breathes FLORA'S truest language." It features poetry and prose related to flowers and general plant and seasonal topics. Some sections on specific flowers include introductions with additional historical and literary information. It also includes a brief floral dictionary, but primarily focuses on flora in literature.
The 1869 book The Language of Flowers: The Floral Offering: A Token of Affection and Esteem: Comprising The Language and Poetry of Flowers by Henrietta Dumont, includes flowers grouped with poetry and prose that echo the sentiments embodied by each flower. It also contains a dictionary of flowers, a calendar of flowers, a dial of flowers with a chart noting the opening and closing time of certain flowers, and color plates throughout that demonstrate messages that can be constructed by combining different flowers together.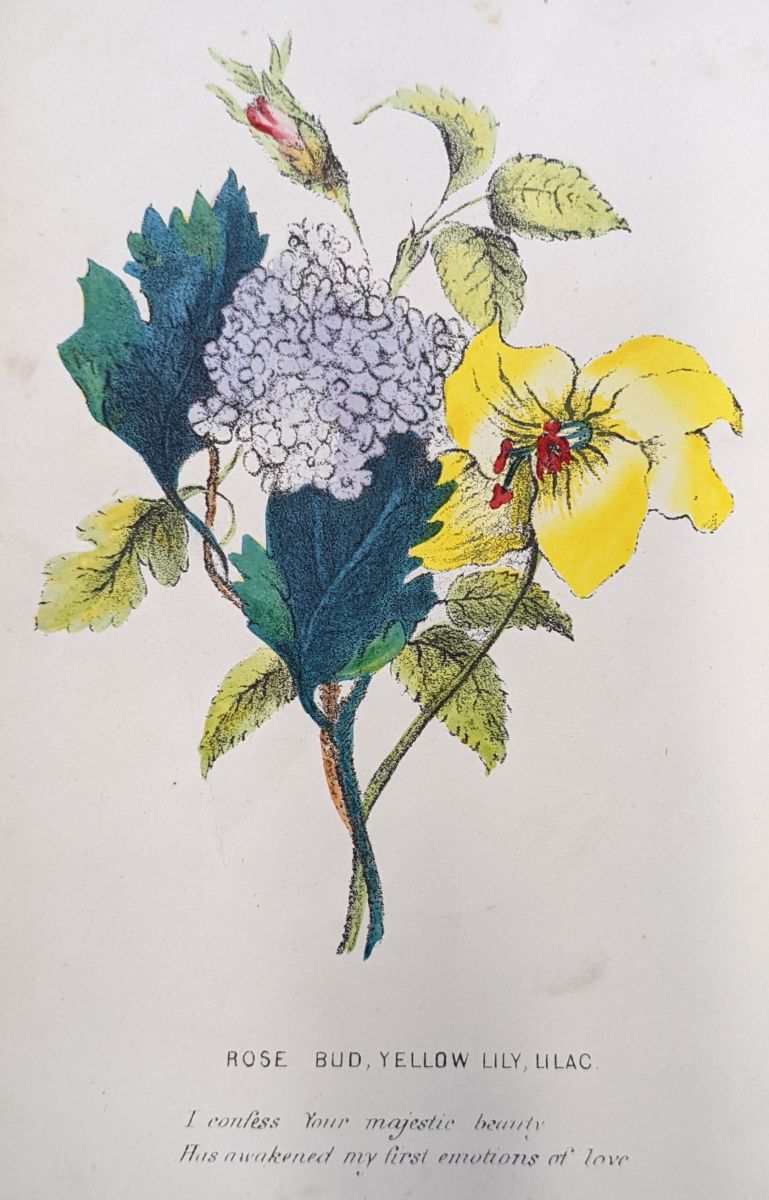 The preface asks, "Why are flowers made to utter all voices of joy and sorrow in all varying scenes, from the chaplet that adorns the bride to the votive wreath that blooms over the tomb?" Dumont proceeds to answer that, "It is for no other reason than that flowers have in themselves a real and natural significance. They have a positive relation to man, his sentiments, passion, and feelings. They correspond to actual emotions. They have their mission - a mission of love and mercy."
The Language of Flowers provides illustrations of possible messages communicated through combining several flowers together. These include a bouquet with a daisy, wallflower, and tulip that tells the receiver, "Your innocence and fidelity in misfortune have caused me to declare my love for you," and a bouquet of narcissus, scarlet geranium, and marigold that convey the message, "Your self-love and stupidity excite my pity."
The 1884 book Language of Flowers, illustrated by Kate Greenaway and published in London, includes an illustrated dictionary of flower meanings, and poetry related to flowers and seasons. According to this dictionary the currant sends the message, "Thy frown will kill me," while a ranunculus lets the receiver know they are, "radiant with charms." If you are frustrated with someone you could send them hemlock to let them know, "You will be my death," but if things are going well you may want to convey friendship through sending acacia, blue periwinkle, oak-leaved geranium, or arbor vitae.