Posted on February 10, 2015
Special Collections and Archives holds many books, periodicals, images, illustrations, and manuscript collections that are useful in the study of human sexuality. These resources span a broad array of topics, including both mainstream and what some might consider "alternative" sexual practices. One of the most fascinating of these topics is the study of bondage.
It is interesting to note that many of the behaviors associated with BDSM were considered mental disorders by the American Psychiatric Association, until the 2013 revision of the The Diagnostic and Statistical Manual of Mental Disorders made a distinction between participating in the behavior and behavior which constitutes a mental disorder. As it is explained, "To further define the line between an atypical sexual interest and disorder, the Work Group revised the names of these disorders to differentiate between the behavior itself and the disorder stemming from that behavior. It is a subtle but crucial difference that makes it possible for an individual to engage in consensual atypical sexual behavior without inappropriately being labeled with a mental disorder."
Definitions of bondage may differ slightly, but in very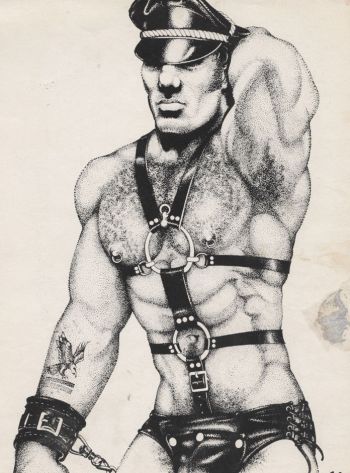 significant ways. In some cases, the practice is defined as a wholly physical or sexual experience, "the state or practice of being physically restrained, as by being tied up, chained, or put in handcuffs, for sexual gratification." Other definitions link the practice of bondage to S&M, "sadomasochistic sexual practices involving the physical restraint of one partner." And still others focus on a more inclusive set of factors that involve "consensually tying, binding, or restraining a partner for erotic, aesthetic, and/or somatosensory stimulation."
There are several things to consider when attempting to study, discuss, or write about bondage as a sexual practice. Philologically, bondage falls under the umbrella of BDSM, an acronym for Bondage & Discipline/Dominance & Submission/Sadism & Masochism. Because there is such diversity within the BDSM community, it is difficult to provide a single definition especially given the apparent cross-over. For instance, Bondage is not a distinct and separate practice from Discipline, Dominance, Submission, Sadism, or Masochism. However, it is also not required of any of these practices. It is precisely because of this variability that there are so many investigative directions one might choose in the study of BDSM.
For instance, one might wonder if there are distinctions to be made between sexual gratification and eroticism, if the categorization of bondage as a sadomasochistic practice is accurate, or whether definitions consider the potential variety within bondage as a practice. Other courses of study might include the socio-cultural responses to the lifestyle as depicted in literature (on the rise since the publication of Fifty Shades of Grey in 2011), or the legality or enforceability of the BDSM "contract." Another line of inquiry might investigate feminist critiques of the lifestyle and any relationship it might have to sexualized violence. Because there are so many variations in both the sexual practice and theoretical study of bondage, the topic can be researched from many perspectives.