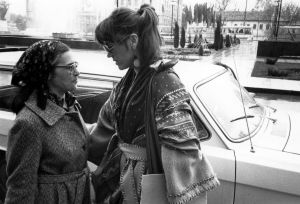 The Los Angeles Community Relations Committee (CRC) was founded in the early 20th century to work with the Anti-Defamation League (ADL), B'nai B'rith, the American Jewish Committee (AJC), the American Jewish Congress, the Council of Jewish Women, and other Zionist organizations to fight anti-Semitism in the United States. The core mission of the organization's founding continued as a through line, but by the close of the 20th century CRC's focus expanded to include additional pressing international issues.  The Jewish Federation Council of Greater Los Angeles, Community Relations Committee Collection Part 5, reflecting a broadened interest in the global Jewish diaspora, is now available for use in the Special Collections & Archives reading room.
By the last quarter of the 20th century, CRC reorganized its interests into Commissions focusing on specific interest areas. Part 5 of the Collection includes materials from the Commissions on Education, Government Affairs, the Middle East, Soviet Jewry, Urban Affairs, and World Jewry. Additional Commissions also existed, but were either dissolved or merged into these Commissions during this time period.
As in the earlier 20th century, CRC administration and Commissions continued to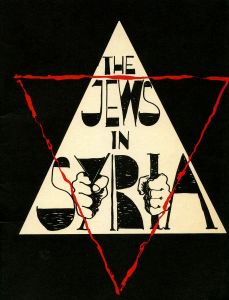 monitor anti-Semitism, track government affairs, and work to build better relationships through collaborative programming and outreach with non-Jewish communities in Los Angeles. Central issues addressed by CRC at this time included resettlement of refugees from Eastern Europe to the West Coast, denazification in Germany, immigration legislation, religion in public schools, communism, civil liberties, discrimination in housing, fair employment practices, inter-racial relations, stereotyping in the motion picture industry, public policies, and religious tolerance.
In addition to its local community work, the organization's interest in the international well-being of the Jewish diaspora began to play a bigger role in CRC's work during this period. Commissions were responsive to global events related to Israel, the Middle East, terrorism, and the role of oil in international relations. Many materials in Part 5 document the Refuseniks, which was a term primarily used to describe Soviet Jews whose request for permission to emigrate was refused by the Soviet Union and other Eastern bloc countries. Other international Jewish communities represented in CRC5 include those in Ethiopia, Iran, and Syria, and to a lesser extent those in France, Iraq, South Africa, and South American countries.