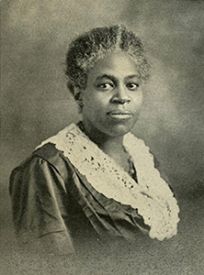 Delilah Leontium Beasley was born on September 9, 1867 in Cincinnati, Ohio to parents Daniel and Margaret. She attended segregated Cincinnati public schools, and by the age of twelve had begun to write and publish short social notices in the local black newspapers and some white newspapers, such as the Cleveland Gazette and the Cincinnati Enquirer. She continued to write and publish during high school, and spent time learning about journalism by working for the Colored Catholic Tribune. When her parents unexpectedly passed away in the 1880s, she and her siblings were separated, and Beasley was forced to put her journalistic ambitions aside and seek employment as a maid.
Beasley later studied as a hairdresser, then moved on to train in hydrotherapy, medical gymnastics, massage therapy, and nursing. For several years, she worked in sanitariums and resorts in Chicago, New York, and Michigan, but she never let go of her goal to work as a journalist. Around 1910 Beasley moved to Oakland, California where she took a job as a nurse. She spent her spare time researching black history and becoming part of the thriving black women's club movement.
Beasley enrolled in history courses and began training herself in historical research, visiting private and public libraries, exploring archives, and conducting oral interviews with elderly black residents about their personal experiences. She spent several years examining California newspapers between the 1840s and 1910s, both black and white, at UC Berkeley's Bancroft Library. She soon began lecturing on black history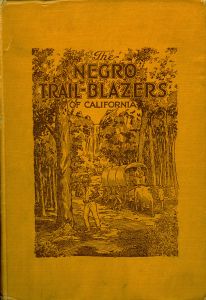 and would eventually publish articles in the Oakland Tribune and the Oakland Sunshine. After nine years of intensive research on black history, Beasley published The Negro Trail Blazers of California, a study of black pioneers who had largely been left out of the history books, dating back to early Spanish exploration of the region.
In 1923, the Oakland Tribune started a new weekly column, "Activities Among Negroes," authored by Delilah L. Beasley, who used her voice to highlight the achievements of African Americans, support black dignity and rights, raise awareness about the barriers that existed for people of color and women, and encourage interracial activities as a means toward building equality. Over the next two decades, Beasley would also serve as an active member of the NAACP, the Alameda County League of Women Voters, the National Association of Colored Women, the Public Welfare League of Alameda County, the League of Nations Association of the California Federated Women's Club, the Oakland Council of Church Women, and the Linden Center Young Women's Christian Association, and as President of the Far Western Inter-Racial Committee at the Oakland Museum. Delilah Beasley would continue to write, publish, and participate in civic organizations aimed at advancing the rights of African Americans and women until her death in 1934.