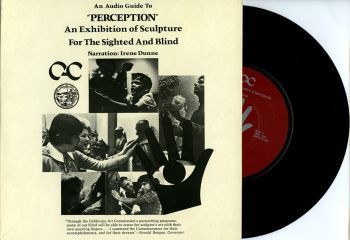 The Carl S. Dentzel Collection documents the work and influence of Dentzel throughout his lifetime as a journalist and a community activist, including the renaming of the city of Northridge; coverage of the conflicts abroad between the U.S., Central America, South America, and Europe; and his work with organizations such as the Cultural Heritage Board of the City of Los Angeles, Museum Alliance of the Los Angeles County Museum of Natural History, the California Heritage Preservation Commission,  and the Los Angeles Municipal Arts Commission.
Carl Schaefer Dentzel was born in Philadelphia, Pennsylvania on March 20, 1913, to Edward P. Dentzel, a councilman and mayor of Beverly Hills, and Mrs. Emma P. Dentzel (neé Waldo), co-founder of the park system for Beverly Hills. He attended Beverly Hills High School and continued his education studying abroad in Berlin, Munich and Mexico City before beginning a career as a journalist. Between 1933 and 1936, Dentzel was a syndicate news correspondent in Europe and Asia. He traveled extensively before returning to Southern California in 1940. He settled in the Northwest Region of the San Fernando Valley, known at the time as Zelzah and North Los Angeles, where he became a determined leader in the cultural affairs of the community. During WWII, Dentzel acted as an official of the Office of Inter-American Affairs, which led to his post as executive secretary of the Southern California Council of Inter-American Affairs during the late 1940s.
He served as editor and writer for the Northridge Herald and The Federalist, and as president of the Northridge Chamber of Commerce. Dentzel had a lifelong interest in the Southwest and a commitment to preserving its unique Native American, Spanish and Mexican Heritage. He wrote and spoke often on the importance of American cooperation with Latin America during their periods of civil unrest, and served as Director of the Southwest Museum from 1956 to 1981.
Dentzel was dedicated to preserving the landmarks of Los Angeles, and played a major role in founding the city's Cultural Heritage Board in 1962. His relationship with the Board continued beyond its founding and Carl served as both president and vice-president. He also was a member of the "El Pueblo de Los Angeles Movement," which helped preserve historic landmarks of Los Angeles, particularly in the downtown area.