Posted on September 08, 2015
The Vern and Bonnie Bullough Collection on Sex and Gender contains a variety of books that focus on the intersection of religion and human sexuality. While some faiths might view sexuality as a taboo subject, or even as an abomination, other religions embrace and revere the human capacity for sexual expression. Most religious views on human sexuality are guided by sacred texts, which contain diverse ideas, and sometimes rules, about the role sexuality plays in our world. People have many different perspectives regarding the religious aspects of human sexuality, including sex worship, sex deities, and some ancient fertility myths.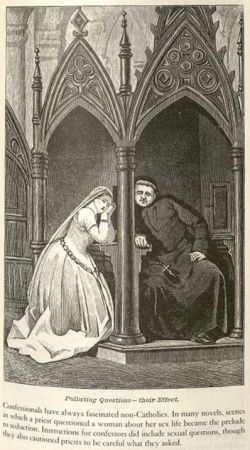 Some Christians believe that Mary, the mother of Jesus Christ, was an innocent and that all women should aspire to this level of sexual purity. The book, El Erotismo by Georges Bataille, discusses the "transgressions" of human needs and compares it to what the Catholic Church wants us to believe in regards to our erotic nature.
In many South East Asian religions, cultural artifacts depict images of embracing couples and human genitalia, which are seen as symbols of growth, prosperity, and abundance. As Parrinder writes in Sex in the World's Religions, phallic symbols have been commonly associated with the generative power of nature. In Parrinder's book, there is also mention of deviant sexual practices such as incest or homosexuality, which in some cases has been punished by castration.
Ancient Egyptian religion centered on a complex system of rituals and the relationship between deities who represented the divine forces of nature. In the mythological story of Osiris and Isis, the couple's brother Seth sets out to claim the throne by murdering Osiris and cutting him into fourteen pieces, which he scatters across Egypt. Isis succeeds in finding the pieces of Osiris, and reconstructs his body long enough to have intercourse and become pregnant with his child who inherits the throne.  
Peter Gardella's Innocent Ecstasy: How Christianity Gave America an Ethic of Sexual Pleasure features a section on fiction which characterizes Catholic priests asking provocative questions during confession. There is also a short pamphlet titled Questions Men Ask, published by The White Cross Trustees in Association with The Church of England Moral Welfare Council in 1956. In this pamphlet, men ask common questions about marriage and sexual relations. Not surprisingly, the author, in which the author immediately states that one must first wed before  making any sexual advances toward a woman.