How are you responding to the Covid-19 crisis?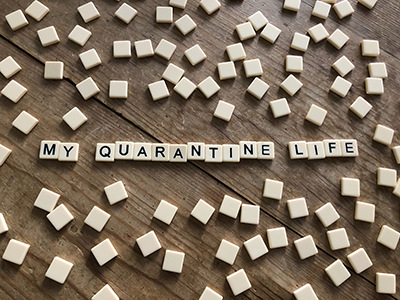 The current health crisis presents us with new challenges personally, within our families, and within our communities. Historians, future students, doctors, scientists, public policy workers, and health experts will want to understand how we acted and reacted in these uncommon circumstances. While health and safety should be everyone's first priority, we want to document CSUN's response to Covid-19, and we need your help!
Your memories matter, and your personal experiences are an important part of our shared history. Please consider sharing your stories, thoughts, and observations of life and community in the time of Covid-19. They can be recorded in any format that resonates with you. We encourage you to capture them in whatever way you choose, sharing and reflecting on any part of your experience.
What should I submit?
There's no need to worry about "good grammar," spelling, or style. We're looking for self-expression, candor, and a willingness to be a social commentator. As part of the records preserved in Special Collections and Archives, your materials will be an accessible part of the historic record, and contribute to research for years to come. Anything and everything related to Covid-19 is eligible for inclusion, from social distancing to working/teaching/learning from home, education for your school age children, childcare, elder care, financial/economic concerns, and so much more. Your submission(s) could include:
Audio or video recordings
Blogs
Diaries or journals
Drawings
Photographs
Poems
Scrapbooks
Graphic novels
Short stories or other works of fiction
Other things we haven't thought of!
Help us answer questions like:
What were people thinking and feeling during the Covid-19 crisis?
What kinds of things did they create?
How did we help each other?
What did day-to-day life look like in the San Fernando Valley?
What's closed?
What's still open?
How are you staying in touch?
Thank you for considering sharing your stories and documenting this extraordinary time for future generations!
Other Documentation
If you work at CSUN and would like to help preserve official university records during this time, please contact University Archivist April Feldman at april.feldman@csun.edu.