Help us Document the CSUN community's response to Covid-19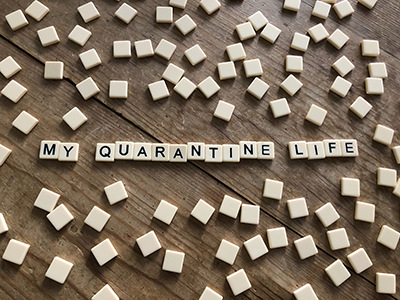 We need your help! Your memories matter!
While health and safety should be everyone's priority, the University Archives would like to document our community's response to Covid-19.
Institutions around the world are collecting facts and statistics about Covid-19 (and that's great!) But what's going to make life during the pandemic real to future students, historians, and other researchers are the personal stories that we all have. Oral tradition – storytelling – has been the dominant method of human communication since … forever. Stories evoke reaction – empathy, sympathy, outrage, respect – because we can all see ourselves in stories.
Submissions are not about grammar, spelling, or style. They are about self-expression, openness, and a willingness to be a social commentator. As part of the records preserved in Special Collections and Archives, your submissions will be an accessible part of the historical record and contribute to research for years to come. We understand that there may be those who would like to add to this growing community archive but are unsure of what to submit, perhaps wondering if what they have to add is worthy of inclusion. (The answer is "yes, yes it is!") Therefore, we have added the option of a short questionnaire that can be submitted to the archives. Most questions are optional. Please answer as many of the questions that you are comfortable sharing, preserving, and making accessible to future students, faculty, staff, and other researchers.
For more information please see our FAQs.
Other Documentation
If you work at CSUN and would like to help preserve official university records during this time, please contact University Archivist April Feldman at april.feldman@csun.edu.