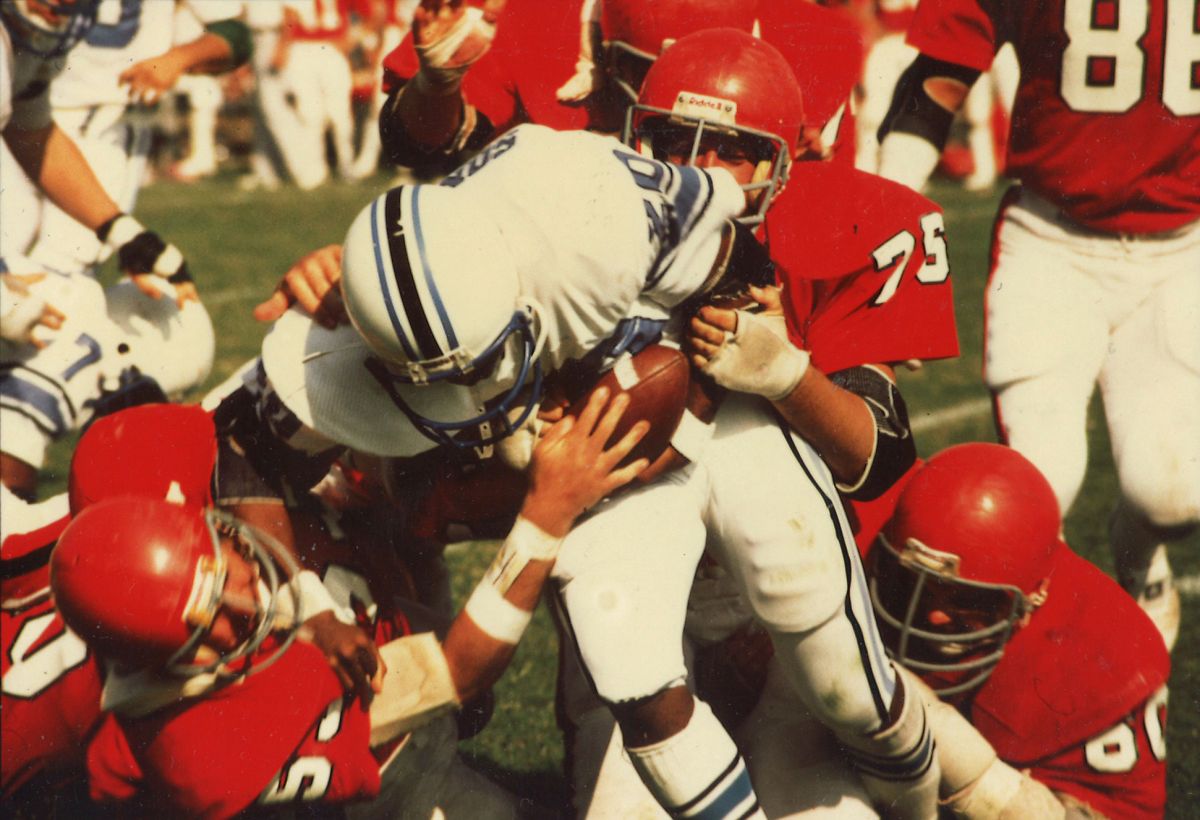 California State University, Northridge began its life as the San Fernando Valley campus of Los Angeles State College in 1956. Two years later the campus gained its independence as San Fernando Valley State College, often called VSC or Valley State. That same year the VSC student body voted to make us all Matadors. Then in the summer of 1960 Sam Winningham was named VSC's first head coach, and Matador football was born.
The Matadors played their first football game fifteen months later with a junior varsity schedule in the California Collegiate Athletic Association (CCAA). On Saturday, September 30, 1961 Valley State met the UC Santa Barbara Gauchos in Goleta. In a defensive battle VSC emerged victorious by the narrowest of margins, 7-6. The Matadors hosted their first home game against Cal Poly San Luis Obispo, one of only two varsity teams the Matadors were to face in the 1961 season, at Granada Hills High School. There were no big headlines after the home opener where the Mustangs beat the Matadors, 43-8.
The Junior Rose Bowl was a contest between the California Junior College football champions and a National Junior College Athletic Association (NJCAA) team, but in 1967, junior colleges were banned from bowl play. Sanctioned by the NCAA, the Valley State Matadors made their college bowl debut against West Texas State in an unfortunate 35-13 loss. The Matadors played a full varsity schedule for the first time in 1962 and Sam Winningham continued as head coach until 1968, when he moved on to the chair of the Physical Education Department. In November 2017 Matador Spirit Plaza was renamed the Winningham Spirit Plaza.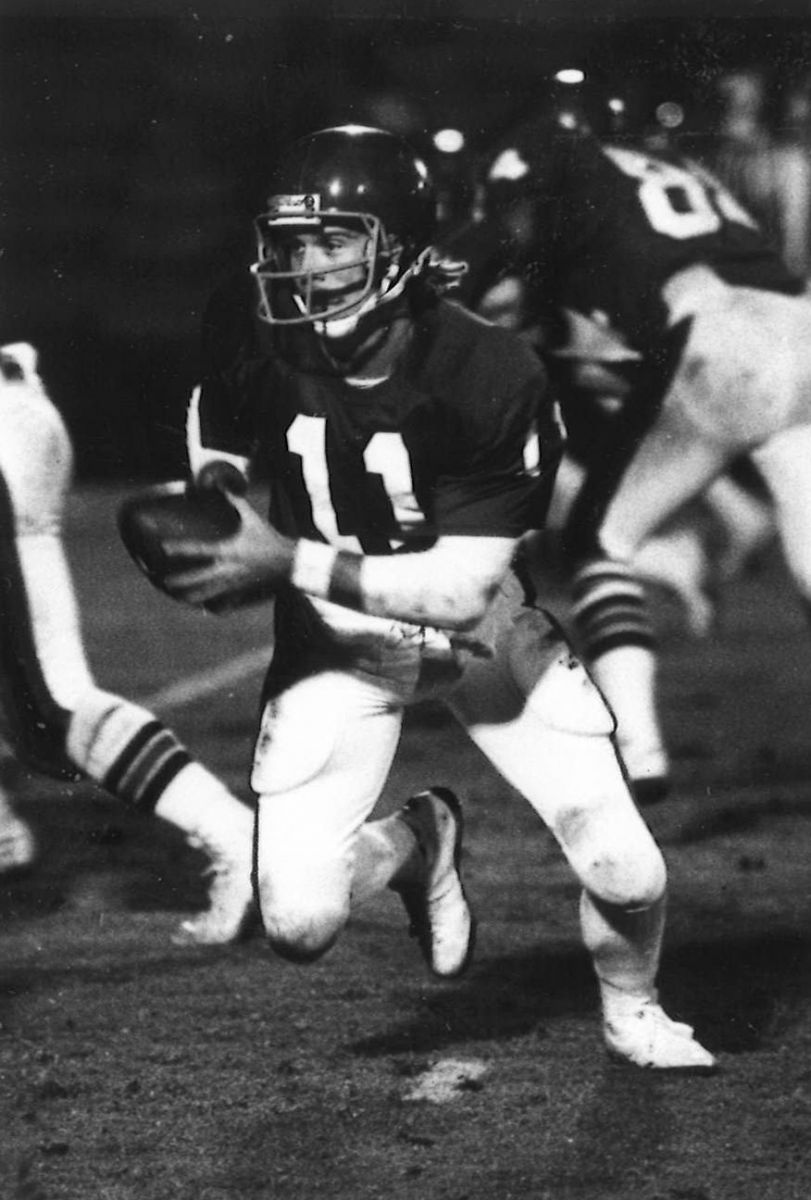 Quarterback Bruce Lemmerman (1965-1967) set career passing records for most passes attempted (880), completed (369), intercepted (46), most yards passing (4,473), and most touchdown passes (37). He also set the career offensive record for most yards gained (5,640). Lemmerman also held single game records (either alone or tied with others) for most touchdowns/rushing (4), most touchdown passes (5), most points scored (24), and most extra points/rushing (2) as well as the season record for most touchdown passes (27). He also held the record for the longest punt (77). These twelve Matador records stood until at least 1989, the last year of records noted in the University Archives.
Following a long self-study, former CSUN president Jolene Koester cut the football program citing significant annual financial losses and arguing that redistributing the football budget would make Title IX compliance substantially easier. Matador football played their last home game at North Campus Stadium (now the site of the Northridge Medtronic campus) on November 3, 2001. beating Sacramento State by a score of 49-36. Matador football finally concluded with a 50-43 loss at Portland State on Saturday November 17, 2001. Supporters of the team were not pleased at it being cut, speaking during a 20-minute open forum to the LA City Council November 2, 2001. The idea of bring football back to campus comes up every so often, as can be seen in a supportive Sundial op-ed from 2013, "Reinstating football at CSUN: A pro, con standoff."
Additional information on our football team can be found in several distinct collections in University Archives and Campus History. This includes the records of Intercollegiate Athletics, the University Archives Photograph Collection, and the Sundial, CSUN's campus newspaper, which can also be found in the University Library's Digital Collections.