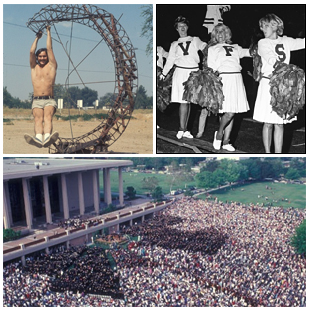 The University Archives is the repository for the historical papers of California State University, Northridge's administration, Faculty Senate, schools and departments, and student activities on campus. CSUN's records are a rich resource for historical research, and support current administrative needs.
Accessing CSUN's Archives
University Archives materials are available for use in the Special Collections & Archives Reading Room. To find more information about university records open for research, please browse or search our finding aids, search the OneSearch, or the library's Digital Collections. For more information about how to access our collections, please read more about Using the Collections and our Duplication Services.
Transfer of Materials
Records from campus offices are designated for the University Archives by a combination of campus policy, federal and state laws, and California State University system policy. For more information, please see:
University Archives records transfers must be accompanied by a completed Records Transfer Authorization form. Please contact us at (818) 677-4594 or oviattsca@csun.edu with any questions about potential transfers, or to schedule a drop-off or pick-up.