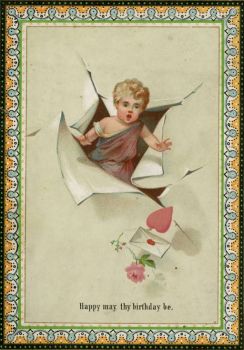 While we are working, attending class, and doing so many other things from home, our blog posts will focus on materials that have been digitized and can be accessed remotely. We'll continue to include links to our finding aids and other information about physical access, as well.
James F. Dargan was born in the town of Randolph, Norfolk County, Massachusetts in 1843. Dargan was the eldest of six children born to Irish immigrants, and by the age of seventeen worked as a boot maker in his father's shop. On September 17, 1862, at the age of nineteen, he enlisted in the Union Army, 4th Regiment, Massachusetts Infantry, and on that day began a four volume diary of his experiences in the American Civil War.
The James F. Dargan Civil War Diary and Scrapbook includes descriptions of his enlistment and camp life, gossip about fellow soldiers, observations and complaints about military discipline, descriptions of the changing landscape, travels by land and sea, expeditions and battles, poetry and personal reflections, original sketches, newspaper clippings and printed images, rosters of officers and enlisted men, a dictionary of Southern slang, a pronunciation key for geographic names, and ephemera.
The 4th Regiment, Massachusetts Infantry was organized at Camp Joe Hooker, Lakeville, Massachusetts, and Dargan mustered in on September 23, 1862. As Dargan writes, "We have enlisted for the space of nine months in defence of (and in offence to the enemies of) the Land of the Free and the Home of the Brave." Dargan's early experiences at Camp Hooker include a late night raid of a local farmer's turkey roost, drilling and guard duty, dances and church meetings, speech making, musical entertainments, swimming and athletic competitions, descriptions of the countryside, news from the front, and a lonely Christmas day away from home.
In late December, Dargan's Regiment traveled by train to New York, arriving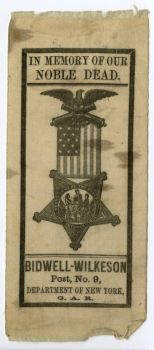 at the harbor just a few days after Christmas. From there, they boarded a Navy vessel bound for New Orleans. As the voyage began, Dargan's youthful enthusiasm began to waver. By the end of the first week at sea he reported that it was "foggy, cold, cloudy," he was "miserably sick," and the company had lost their first soldier to disease.
In early March of 1863, the Regiment docked at Fort Monroe, and then moved to Baton Rouge, where they carried out expeditions in preparation for the Siege at Port Hudson. The Regiment marched to Algiers, then to Brashear City, where they were charged with maintaining the Union stronghold. At the end of May, following a short skirmish at Barre Landing, Bayou Teche, the Regiment moved to the outskirts of Port Hudson, and participated in the Siege of Port Hudson, led by Major General Nathaniel P. Banks. The battle lasted for forty-eight days, until July 9, when the Confederate garrison surrendered.
Dargan remained on duty at Port Hudson until August when the Regiment moved to Cairo, Illinois by steamship, then by train to Boston, Massachusetts, and mustered out on August 28, 1863. The 4th Regiment, Massachusetts Infantry lost a total of 151 soldiers, one officer and nineteen enlisted men killed in battle, two officers and 129 enlisted men by disease.